Safaris, throughout Africa, are enjoyed from a number of perspectives. A 4x4 vehicle safari is the most common as it offers guests the opportunity to get up close to wildlife. However, walking, mokoro, and hot air balloon safaris are all a wonderful way to mix things up a bit and see nature from a different viewpoint. Alternatively, if you would like to experience something a little more on the wild side, a horseback safari could be just right for you – and there are no better places to experience the wilderness from the saddle than some of Kenya's finest game-viewing areas!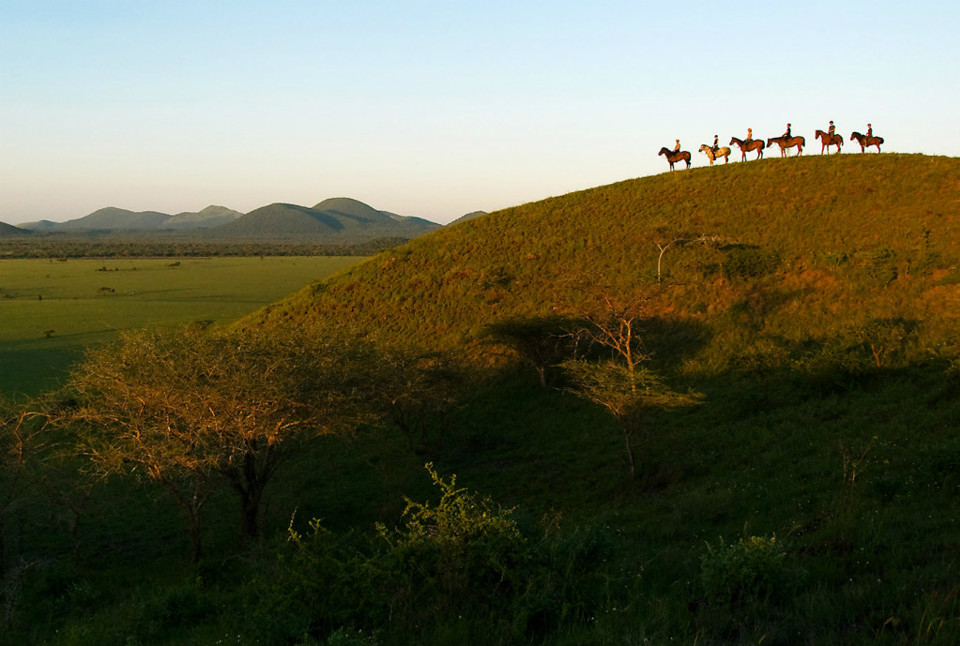 If this activity appeals to you, my pick of the properties offering horseback safari is Ol Donyo Lodge, located on the Mbirikani Group Ranch in the Chuyulu Hills. Picture this… you're galloping over some of the most picturesque hilltops, with the backdrop of Mount Kilimanjaro, when you spot some of Kenya's big tuskers. Safari really does not get better than this! Both morning rides and full-day rides can be arranged at the lodge. If this does not scream adventure to you, fly camping is also available, so you can experience this incredible game-viewing area under canvas too.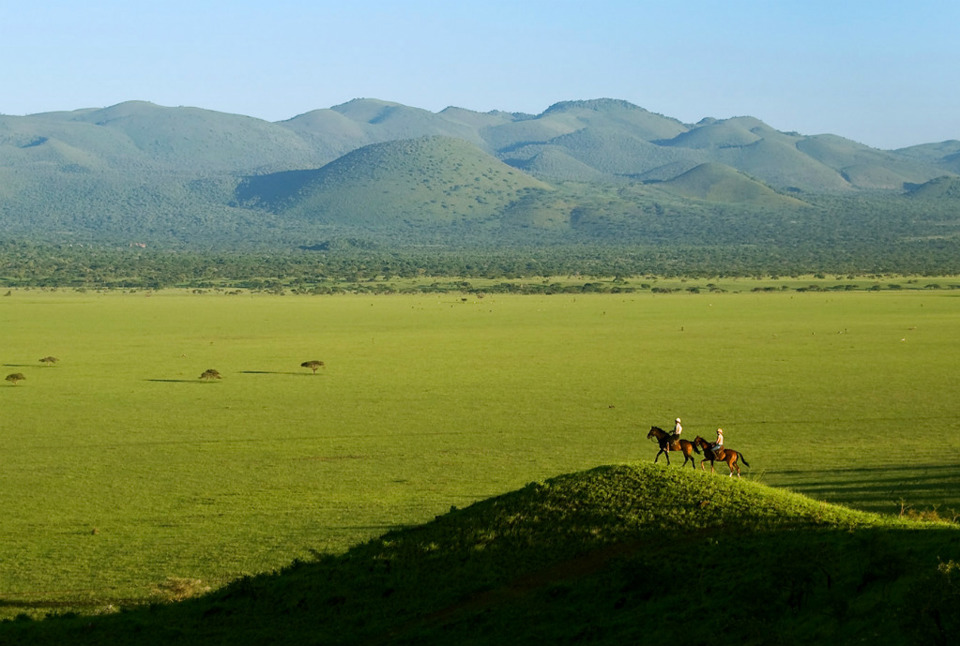 Moving on to Central Kenya, we find some incredible properties that are home to arguably some of the best horseback riding in the country. Many of these are in Laikipia, in a nutshell a 9,500km² plateau made up of a number of private conservancies. The conservancies in this region offer the best Big Five game viewing outside the Mara. For those keen to see some of the country's highest concentrations of rhino, Borana Lodge is an excellent option. Owned and run by the Dyer family, the conservancy and lodge are a great way to experience Laikipia! Each room has a cosy log cabin feel and boasts outstanding views of Mount Kenya. The lodge is the perfect place for horse-riding enthusiasts – all riding abilities are welcome, while fly camping can also be arranged on request.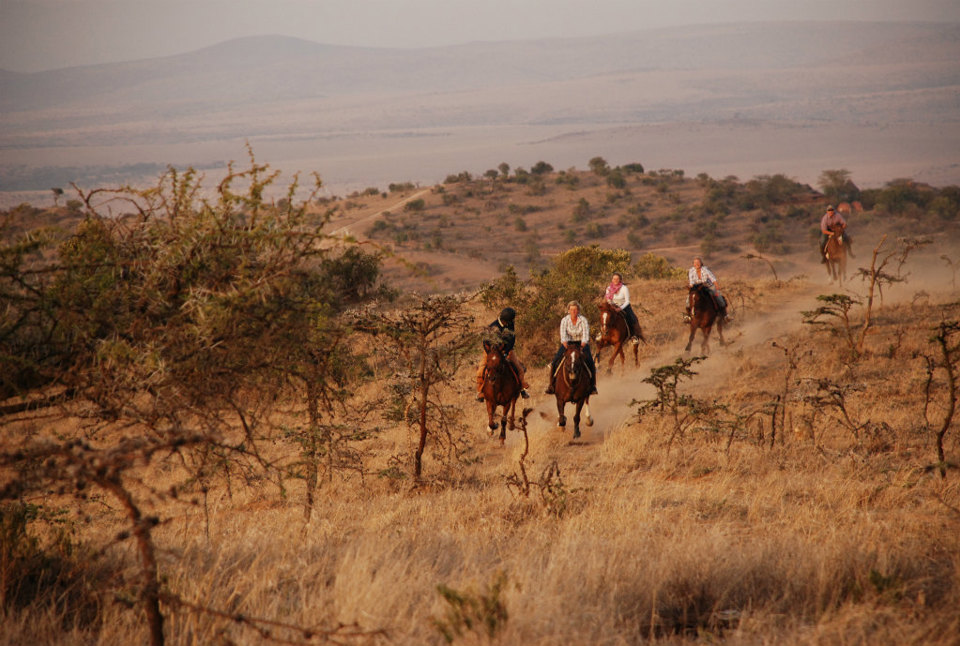 Still in Laikipia, I have to mention Sosian Lodge and the adventurous riding provided by Offbeat Safaris. In terms of thrills on horseback, both Sosian and Offbeat boast without doubt some of the most experienced riding-safari experts in the field. If you are hoping to saddle up and see the great wildebeest migration, or explore the likes of the Maasai Mara, Amboseli, and a number of Laikipia private conservancies, look no further!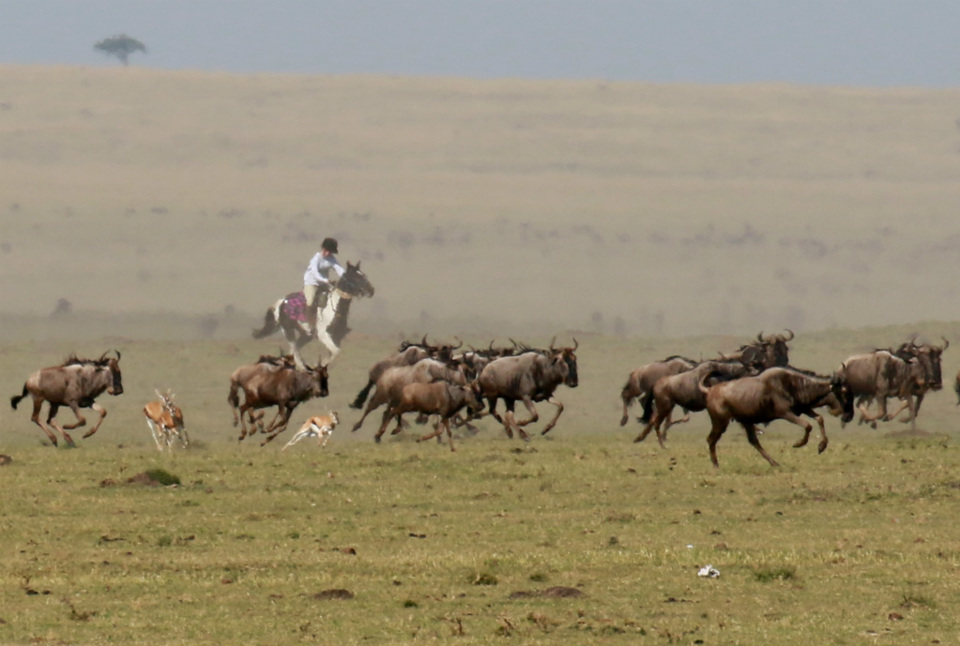 For those interested in combining vehicle and walking safaris with horseback safari, a stay at Sosian Lodge is highly recommended. This property is set on a working ranch. You can choose whether to get involved with the ranching activities or to stick to the more typical safari activities, as the ranch also acts as a private conservancy. If you are set on checking out more of Laikipia, a five-day riding safari can be arranged, taking you to some of the wildest areas of Kenya! For pure equestrian adventure junkies, a trip well worth considering is riding through the Greater Mara Conservancies during the wildebeest migration. This is a trip of a lifetime, a hot contender for one of the best horseback experiences on offer in Africa!