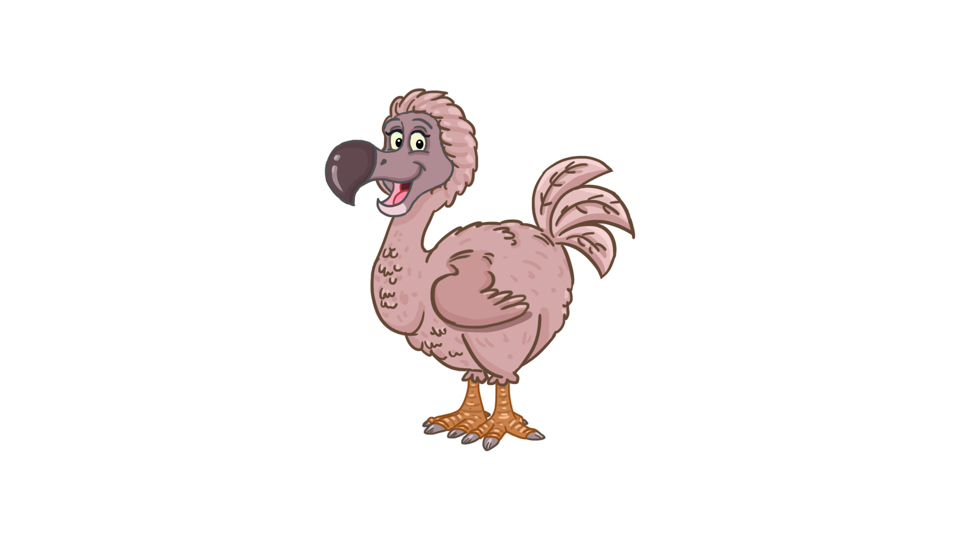 Bonzur, my little ones! That means, "Good day!" in Mauritian Creole. My name is Daudi and I'm a dodo from Mauritius.
One day last year, I was sitting in the sun on top of a mountain called Le Morne Brabant, when I saw a small yellow aircraft. As it passed over my head, I peeped in and saw a zebra and a little oxpecker bird. They looked so pleasant, I wished to meet them! I rushed down the mountain as fast as my legs could carry me, and I was ready to greet them when they came in to land.
At first, Zeb and Oki simply stared at me in amazement. They had not expected to see a dodo here! But I explained that I was a ghost, and then they understood. And then, to my delight, they asked if I would like to take a trip around Mauritius with them!
I was so excited, I couldn't speak! I jumped in the air and shouted "Woo-hoo!" several times! Dear Zeb turned to Oki and said, "I think that's a yes!" Then little Oki started jumping too and soon we were all beginning our journey.
We started by visiting some of my favourite beaches. The coast of Mauritius is truly beautiful, with soft white sands, clear blue seas, and tall palm trees swaying in the breeze! It is lovely to relax or play in the sunshine. And whether you go to the north, east, south, or west coast of the island, there is something for everyone to enjoy.
For example, Mauritius is wonderful for watersports! Diving is possible for older children, and many of the resorts have a dive centre where you can learn how to dive if you have never done this before. You can snorkel too. And the resorts also have kids clubs, which offer activities such as swimming, windsurfing, golf, tennis, cooking, arts and crafts, reading, and computer games!
The coasts are also excellent for nature lovers, with plenty of sea birds to spot while you are walking along the shore. And if you take a glass-bottomed boat ride, you can see all the fabulous fish and colourful coral below the surface of the water! You can go on submarine rides too, which is what Zeb, Oki, and I did. It was a real thrill!