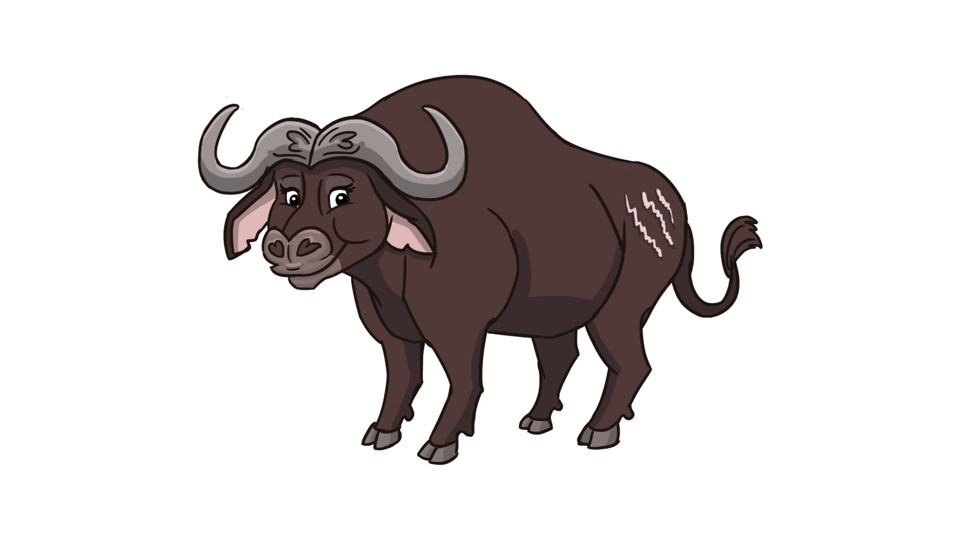 "Dumela" (hello in Tswana), girls and boys. I'm Balinda Buffalo, from Botswana. I hope you're all well today!
I have been asked to write about my country by my good friends Zeb Zebra and Oki Oxpecker. Zeb, Oki, and I went on safari last year! We visited four amazing areas of Botswana and I'm going to tell you a little bit about each of them below.
The Okavango Delta was our first safari destination. This is my home! It's a beautiful place to live. You can see a picture of the Delta at the top of this page. Zeb is treating me and Oki to a mokoro excursion! A mokoro is like a canoe. We are gliding through the water, lilies all around us. The birds perching on my head and shoulders are red-billed oxpeckers. They look like Oki, except that they don't have yellow on their beaks. The Delta is full of birdlife!
There are lots of animals here too. That's because there's a good supply of water for us all year round. This water comes from the highlands of a neighbouring country called Angola. The Delta collects water like a big basin, but the area around it is actually quite dry! All my family love living here, along with rhino, elephant, wildebeest, antelopes, giraffe, zebra, and hippos.
The big cats live here as well – lion, leopard, and cheetah. I must admit, we buffalos wish they lived somewhere else! I've had a few fights with lions, which is why I have scars on my rump. The Delta is famous for fights between lion and buffalo.