The Wildlife of South Africa
At Yellow Zebra, we rate South Africa very highly when it comes to wildlife. 
The north-east of the country alone contains the Sabi Sand Reserves, the Kruger Private Concessions, Timbavati Game Reserve, and numerous other safari regions. Game reserves in the north include Madikwe and Tswalu Kalahari, while the south is home to the likes of Kwandwe and Shamwari. And for Big Five wildlife watching with a bit of a difference, we recommend a trip to the region known as the Western Cape – just read on, to find out why!
Traditional Big Five game viewing in this country is fantastic, no doubt about it. Of the safari areas we sell, all bar one boast lion, rhino, leopard, buffalo, and elephant! The 'Big Four', in this case every species except elephant, is found in Tswalu Kalahari. And there are even a couple of lion specials – most safari areas boast the magnificently maned Transvaal lion, while in Timbavati there are white lion!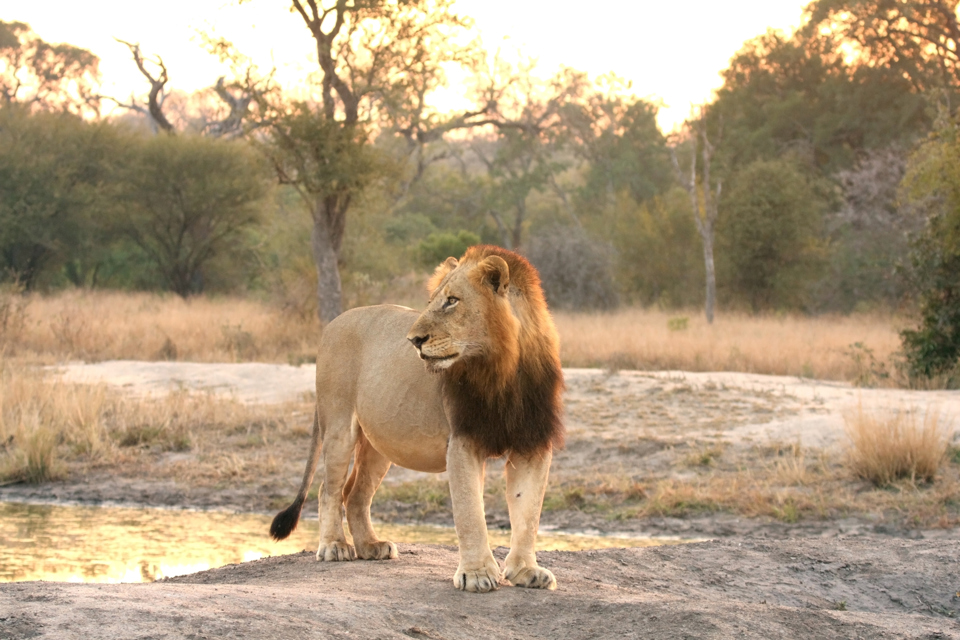 Continuing with the theme of cats, South Africa contains a large share of cheetah too. The predator count in general is very high here, with wild dog, bat-eared fox, aardwolf, hyenas, and jackals also making an appearance. Other animals of interest to keen wildlife watchers include Cape clawless otter and toothy Nile crocodiles!
As you'd expect from areas full of carnivores, the herbivore populations across safari South Africa are very impressive indeed. As well as the mighty Cape buffalo, you can see a lot of giraffe, Burchell's zebra, blue wildebeest, warthog, bushpig, and, in the rivers, hippo! The spiral-horned bovine group – that is, cow-like creatures with twirly horns – features bushbuck, eland, and greater and lesser kudu. Reedbuck and waterbuck are also found in the majority of reserves, as are grey duiker, red hartebeest, impala, and dwarf antelope species such as steenbok and the compact little klipspringer, who likes to come out at night! After sunset is the best time to see plenty of bats as well. Check out the intriguingly named common slit-faced and Schreiber's long-fingered, to name just two!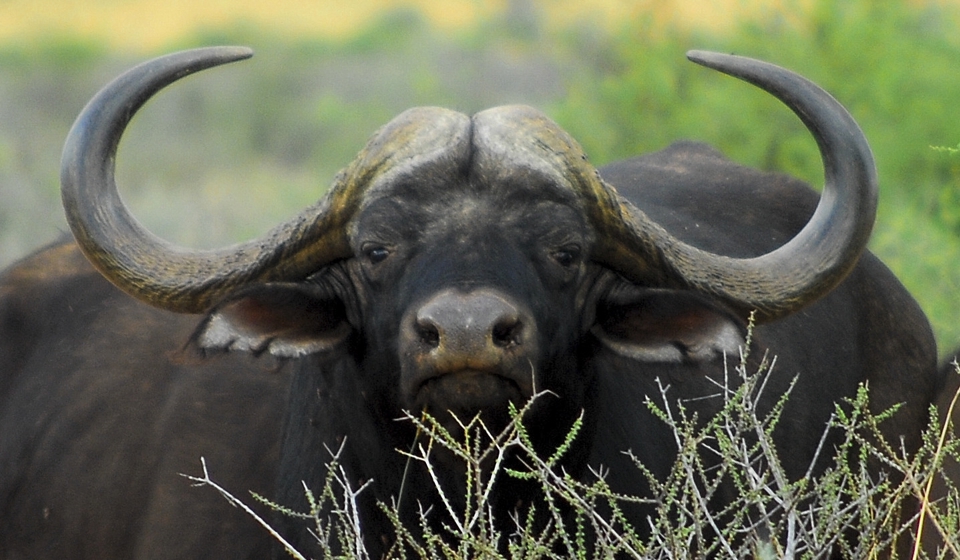 South Africa by night is popular with a lot of smaller mammals, to the extent that it has a 'Secret Seven'! As the name suggests, all are very elusive. The category consists of serval, African wild cat, aardvark, pangolin, large-spotted genet, civet, and porcupine! If you fancy taking up the challenge of seeing these furtive folk, be sure to ask us for advice on which camps and lodges offer night drives. There really is nothing like the sight of a splendidly scaly pangolin foraging by moonlight!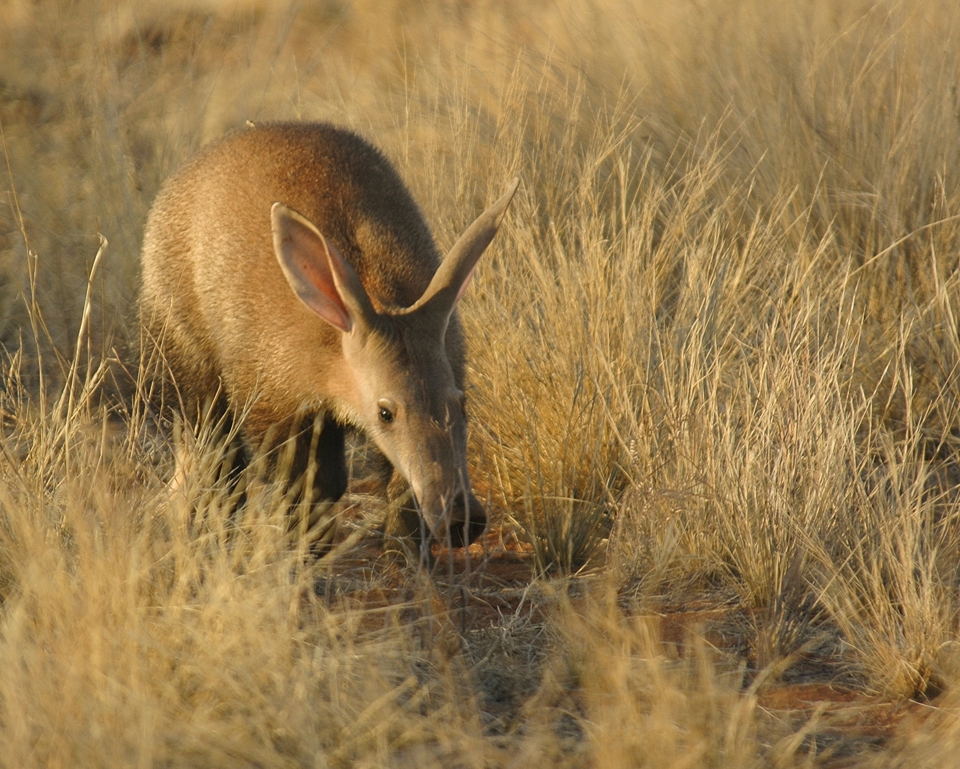 There are many mongooses in the reserves too – banded, dwarf, slender, yellow. The thick-set honey badger may be seen digging tunnels, or hunting in pairs. Other small-ish creatures include rock dassie, woodland dormouse, striped polecat, tree squirrel, and rock hyrax. And we have to mention the marsh mongoose, otherwise known as the meerkat! With its distinctive looks and oodles of character, this insectivore never fails to charm even the most seasoned wildlife watchers. We've happily spent a few hours in their company!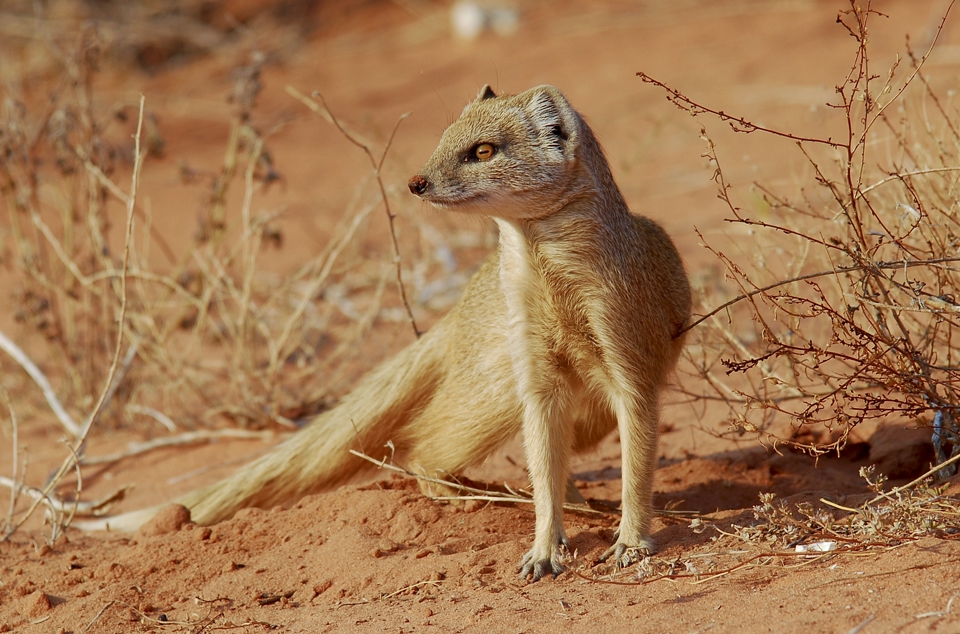 We've also passed a lot of time birding in the SA reserves, as typically these contain a good few hundred migrant and resident species. The common ostrich regularly astounds onlookers with its sheer size! Flocks of both greater and lesser flamingo grace the shallow waters of the country's lakes – for example, in the Kruger area. Rivers such as the Sabie and the Sand attract a wealth of waterfowl, including ducks, geese, rails, crakes, moorhens, pelicans, herons, and storks! Cuckoos, doves, pigeons, parrots, starlings, warblers fill the skies with song. All sorts of raptors add a touch of majesty as they soar over the reserves – eagles, hawks, kites, harriers, buzzards, vultures, and more. And come nightfall the owls swoop to seize an unlucky mouse or shrew in their sharp talons, with Pel's fishing owl the YZ favourite!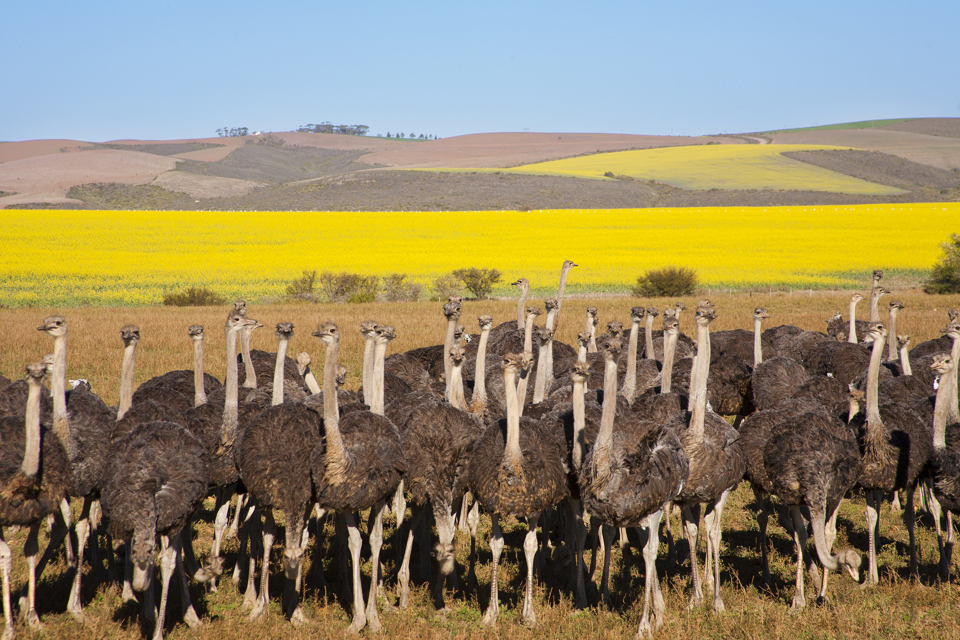 Our final stop on this tour of South Africa's wildlife is the Western Cape. We include this region for very good reason – it offers some spectacular sights of marine animals, specifically the Marine Big Five!
This famous five consists of whales, dolphins, seals, sharks, and penguins, altogether a fine assortment of sea life. From Cape Town to the smaller coast towns of Plettenberg Bay, Hout Bay, Hermanus, and Gansbaai, there are great opportunities to view the Marine Big Five depending on the time of year. June to December in Hermanus witnesses an influx of immense southern right whale! Plettenberg Bay is the dream destination for dolphins. 'Plett', as the town is nicknamed, is also home to modest concentrations of fur seal, along with Gansbaai, Hout Bay, and Cape Town. Gansbaai is commonly described as the shark capital of the world! And if you are keen to see some penguins, we can recommend Boulders Beach in Simon's Town near Cape Town, and Stony Point near Betty's Bay.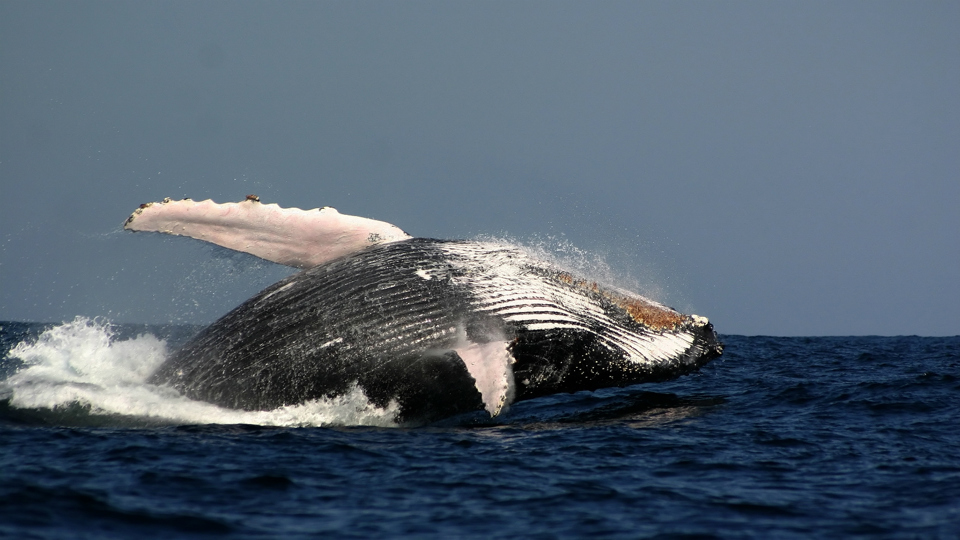 Marine Big Five viewing is an excellent experience, whether as an add-on to a traditional safari or as part of a big beach break! Watching these animals is a real treat.
All in all, South Africa is simply wonderful for wildlife! If you're tempted to consider a trip to any of the areas mentioned above, and you'd like to see any particular animal, just let one of our team members know. They'll be able to advise you on where to stay to make sure you get first-rate opportunities for viewing your chosen species!