The majority of people on their first or second safari will most likely centre their attention on areas where there's the best chance of seeing the Big Five. It's only when you become a regular safari-goer that you try to focus on the more unique animals, which are often harder to find. I have lost count of the number of times that I have seen the Big Five. Of course, it's incredible to see them, but there are plenty of obscure animals that I prefer to spot – serval, honey badger, brown hyena etc. However, my personal favourite is the African wild dog, sometimes referred to as the African painted dog.
I'm not alone in choosing this animal as my favourite. Many people design their trips to give them the best chance of seeing the endangered wild dog. It has been reported that there are only around seven thousand left in the wild. The reason that wild dogs have developed such a fan base is due to their highly sociable nature. They live in large packs, with separate dominance hierarchies for males and females. The bonds they develop in their pack are stronger than in other groups of carnivores. They are very active, whether they are play fighting, on the hunt or just relaxing.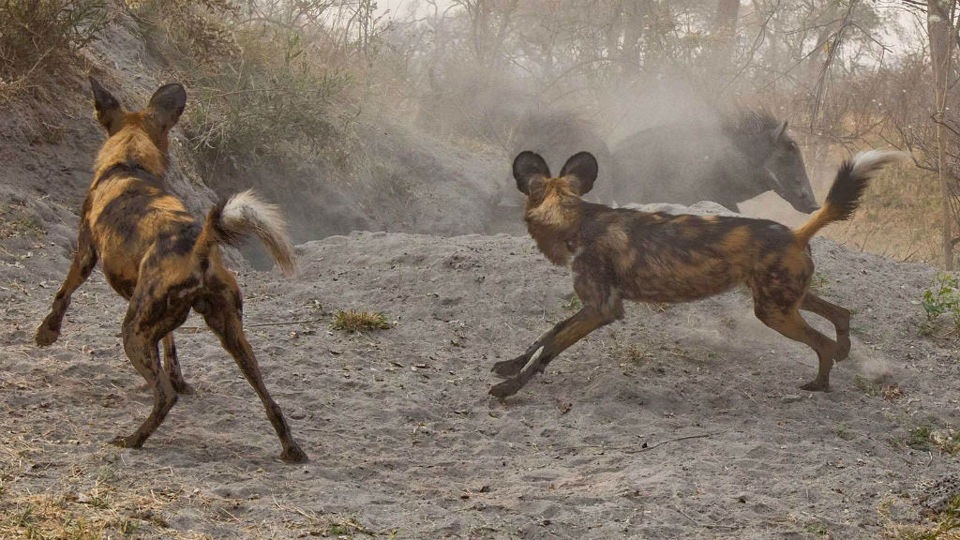 It's also worth mentioning their hunt in a little more detail. A lot of people want to see a leopard, cheetah or lion hunt, but the wild dog's version is the most impressive and gruesome. A lot of people regret watching! The dogs can clock up to 65kmph for 10 to 60 minutes whilst chasing their prey. However, the typical chase only goes as far as 2km, during which their prey is bitten on the legs, belly and anus until it stops running. It is then shredded apart whilst still alive!
Below, I highlight the best areas in Africa to see these incredible creatures. I have come up with the Top 5 areas and they are as follows, in no particular order: