Natasha and Cameron, founders of travel blog 'The World Pursuit', explored Zambia, Zimbabwe and Tanzania with Yellow Zebra in May and June 2017. Below, is an overview of their experience with us of the wildlife-filled national parks.
After travelling around Africa extensively with our own vehicle and crisscrossing over 14 African nations, we need only describe the ease of journeying through Zimbabwe, Zambia, and Tanzania with Yellow Zebra Safaris in one word – amazing!
We landed in Lusaka after coming off a month-long trip in Kenya. Tired from the long flight, we were still eager to explore more of the African wilderness. Our trip started out in South Luangwa, where we had six nights along the Luangwa river.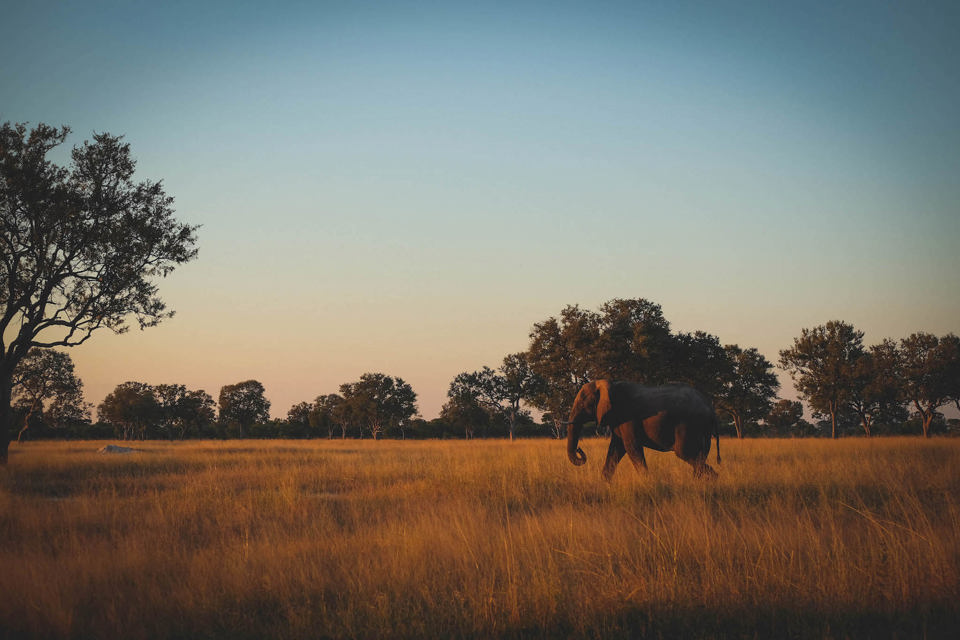 South Luangwa exceeded our expectations and we saw everything we could have hoped for. Leopards, elephants, lions, and giraffe. We even saw the birth of a zebra. That was a first for us and everyone in our safari vehicle – including our guide and camp managers.
Next was Kafue National Park, one of the least-visited parks in Zambia, despite being one of the largest in Africa. It was here that we got to stay at a beautiful eco-lodge, where we tried out the property's brand new e-boat and e-Landy. We were able to cruise right up next to an elephant on our pontoon without him noticing, and with no noise whatsoever we sneaked up close to a leopard devouring a large male kudu in the bush – incredible experiences!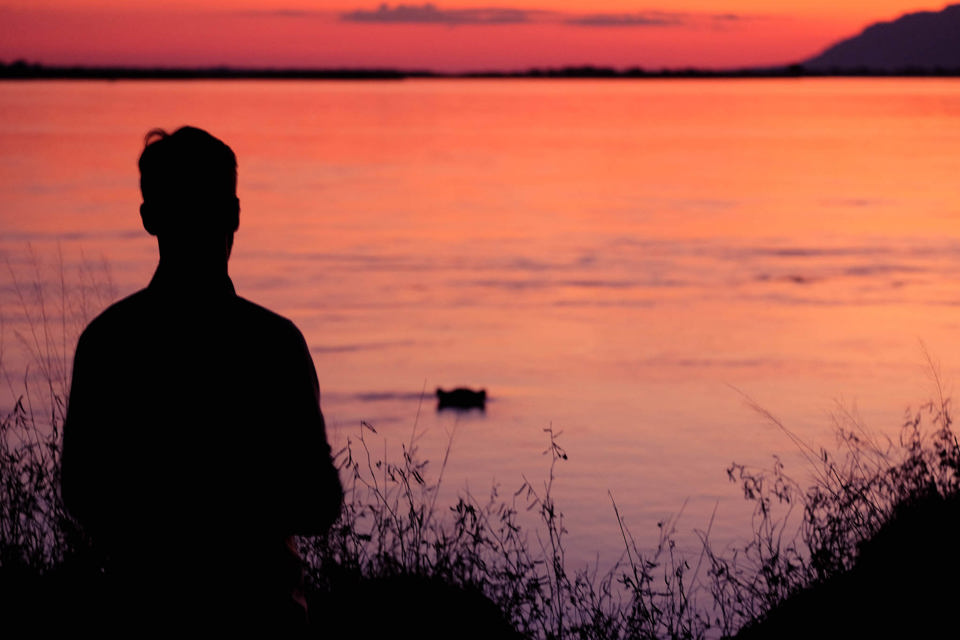 Our last stop in Zambia was the Lower Zambezi National Park. We were lucky enough to stay five nights here along the mighty Zambezi, and we enjoyed canoe rides, bush walks, night game drives, and sunset cruises. This was also where we heard hippos grazing all night right next to our villa.
The trip between Zambia and Zimbabwe took three days to complete, as we tackled the Zambezi by canoe with Natureways Safaris. After three nights' camping in the middle of the river, we arrived ready for a luxurious shower at Wilderness Safaris' new camp, Little Ruckomechi.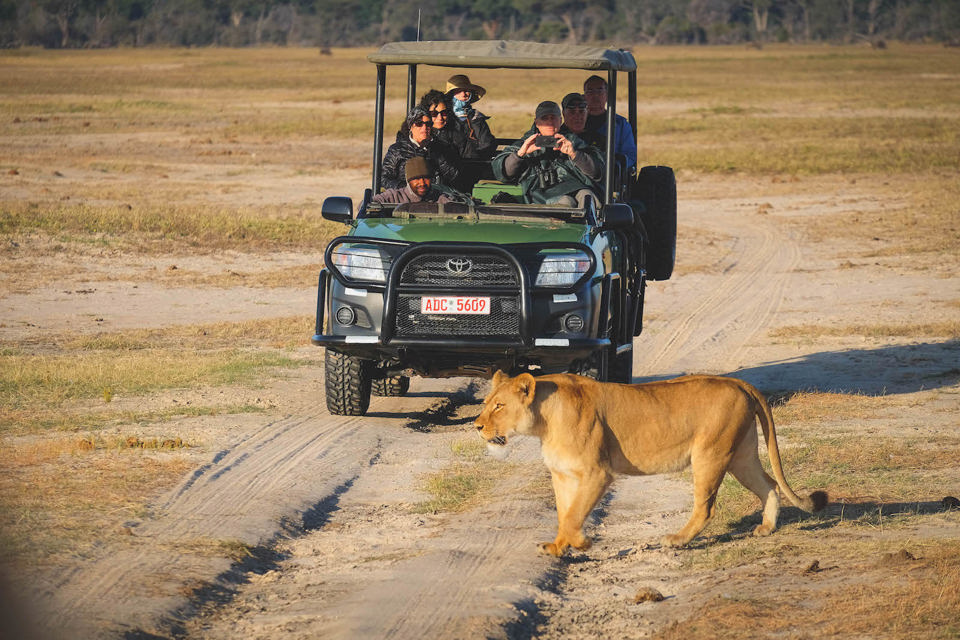 Three days in Mana Pools felt too short, but we knew we were on our way to Hwange National Park. Hwange is Big Five stomping ground and one of the best-known parks in Africa. We had a memorable time watching hundreds of wildebeest roam the land as the sun set over Africa (with a gin-and-tonic in hand, of course).
Our time in Southern Africa was nearing the end. We were on our way to Tanzania next. However, we weren't going to the famous Serengeti and Ngorongoro Crater. Although those are fantastic destinations for safari, we had chosen instead to conquer the Southern Circuit. Eight days split between the Selous Game Reserve and Ruaha National Park flew by. During this time, we fly-camped in the Selous, the largest game reserve in the world, and popped champagne while fishing and watching a beautiful African skimmer hunt for its own meal nearby.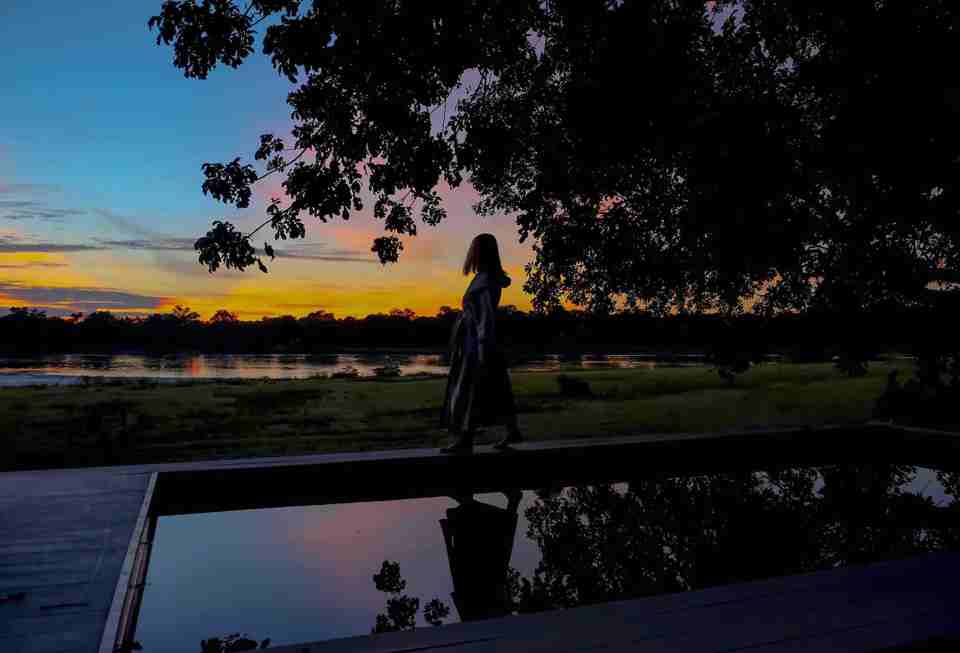 In Ruaha, we enjoyed peaceful nights under many baobabs, in the cool air. The experiences, landscapes, and wildlife we saw during this epic trip will never be forgotten. Thank you to Yellow Zebra Safaris for planning such a wonderful and relaxing trip – it was the perfect end to a year-long adventure in Africa.
Natasha and Cameron recommend more wonderful wildlife experiences in Africa on their website, The World Pursuit.