Debating whether to drive or fly-in on your Safari to Tanzania? Yellow Zebra Safari specialist Sam, reveals the advantages of opting-in for comfort and style on a breathtaking sky safari. 
Is there is a big difference in pricing? 
There are many reasons why we, at Yellow Zebra, believe that flying the Northern Circuit is much more beneficial to your safari than driving it. Essentially the costs of flying this circuit are often perceived to be higher than driving it. It's true that flying is the more expensive option, but the price difference is a lot smaller than most travellers realise. The reputable internal flight companies that we use are well priced for their common routes. Once you factor in the cost of hiring a private vehicle to take you where you wish to go, along with separate park fees, the difference is negligible.

Quality of experience
Tanzania is vast. It also has a relatively under-developed infrastructure, meaning that some roads are not in top condition. These two aspects combined result in safarists spending long periods of time on the road. This is time that we feel could be better used for game viewing in the best areas, as opposed to just transiting there. It's worth noting that driving does give you a good opportunity to see more along the way in terms of the landscape and culture of Tanzania, but the cons definitely outweigh the pros here. A suitable compromise is to drive the areas around Arusha, Lake Manyara, Tarangire, and the Ngorongoro Crater (good areas for exploring culture), and then fly the longer legs into the Serengeti.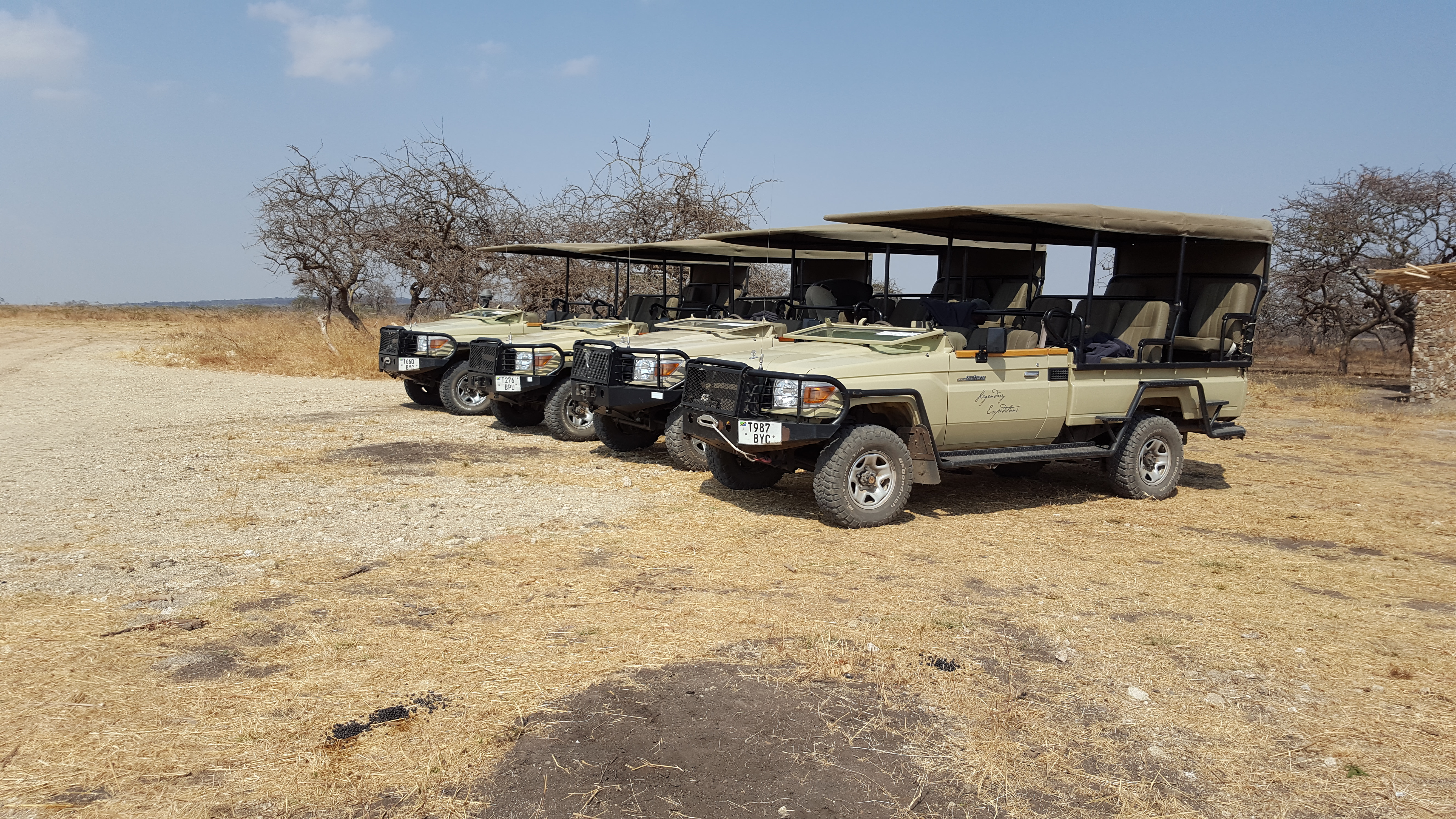 Quality of guiding
Another benefit of flying is that a guide who is local to the area in which you'll be game viewing will be guiding you. When driving, your driver/guide will stay with you the whole way. This is not necessarily a bad thing, but it does mean you might have someone who is slightly out of touch with the local goings-on. Something else to consider here is the toll taken on your guide if driving. An 8 hour drive, quick turnaround, and then back out for a game drive is not the best recipe for top guiding once you've arrived at good game viewing areas. A guide's day is a long one, and providing top-quality narration on your sightings comes from someone who is well rested and enthusiastic about their day.

If you're driving long distances through safari Tanzania, you'll be doing this in a closed vehicle. This is one with solid sides and a (usually) pop-open roof. The management team of some areas, such as the Ngorongoro Crater, insists on closed vehicles, and these are fine for shorter periods of game viewing. However, if you're spending a couple of days in the vehicle, it is much more advisable to use an 'open' vehicle. These offer much better viewing options, as there is nothing obstructing your sightings of the animals. They also feel more spacious and are more comfortable for longer periods of time. Open vehicles are only available at the camps – you cannot drive the Northern Circuit in an open vehicle.