Andrew Pryor travelled with Yellow Zebra to Tanzania and Uganda. Below is his review of the trip:
"I was an incredibly demanding client when working with Julian and James on a surprise honeymoon, and to their absolute credit they could not have been more knowledgeable, passionate, and above all patient. The end result was an itinerary beyond my expectations and they went the extra mile to make sure everything was perfect. My new wife cried (happy tears!) when I shared our travel plans, and the actual trip was even better than we could have hoped, visiting the Ngorongoro Crater, Central and Western Serengeti as well as Bwindi Impenetrable Forest in Uganda...
Tanzania
It was a tiring trip to head straight to the Ngorongoro the day after our wedding but we were so glad we did. A stay in Arusha wasn't needed for us; we just got a short flight from Kilimanjaro straight to Manyara, were collected in a Land cruiser by &Beyond and taken straight to Crater Lodge for lunch. As soon as we put our forks down we were driven down into the Crater which was literally teeming with game. The first thing we saw was a serval, and then we saw pretty much everything, some very well-fed lion, the biggest tusked elephants you can imagine, a flamingo filled lake, black rhino, the list could go on.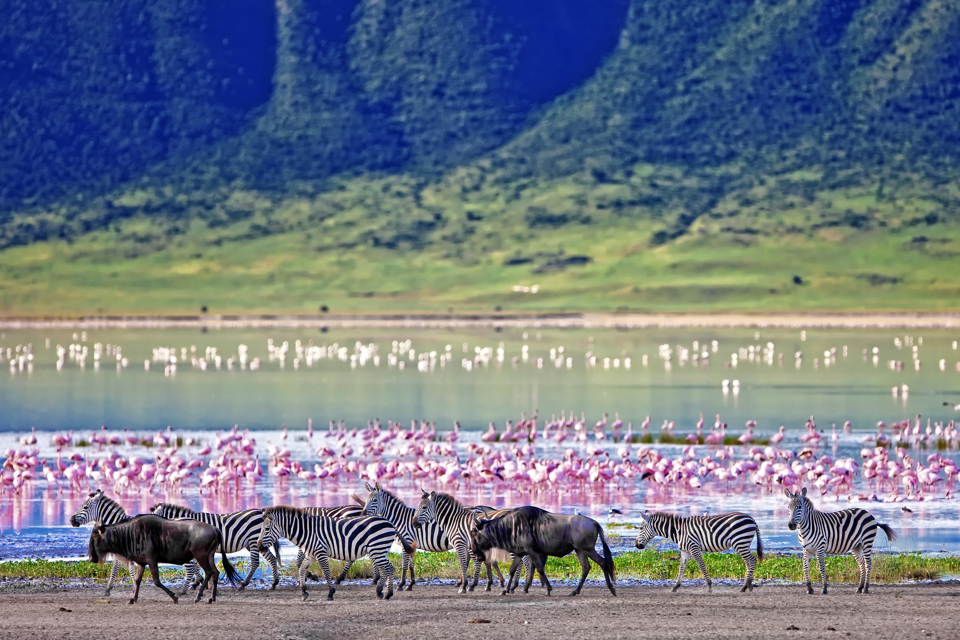 It wasn't until we got back from our safari that we really appreciated the wow factor of the lodge. It's certainly chilly in the evening and for our first night on honeymoon our butler Peter had set up a romantic table for two in our room in front of the fire and ran a hot bath complete with a few kilos of red rose petals in the ridiculously opulent bathroom. Some friends had even organized a cold bottle of champagne for us which we polished of quickly in our crystal cut glasses. It was ridiculously over the top and great fun for a honeymoon. In room massages on our second night certainly helped us recover from all the travelling.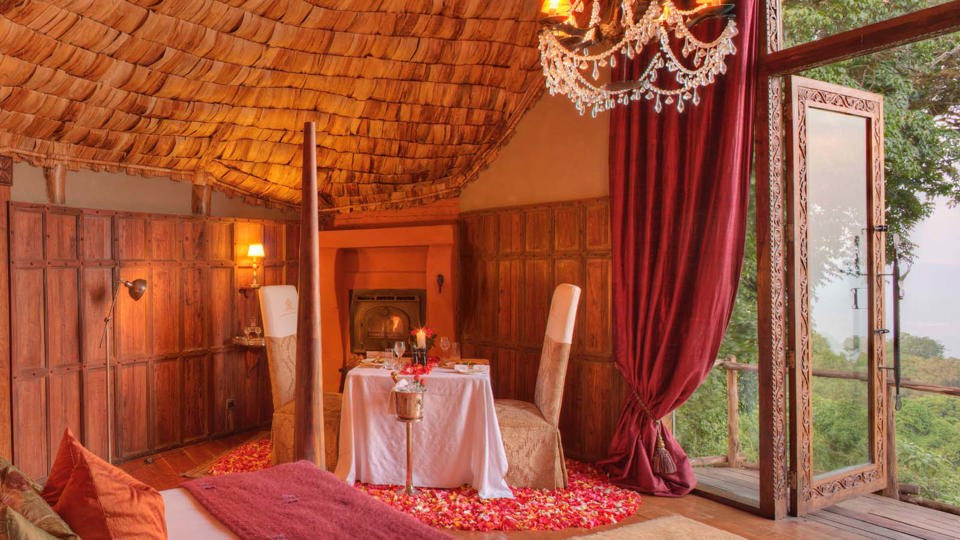 The lodge has incredible views, which we were only able to really appreciate on our last day when the cloud around the crater rim finally lifted. Apparently the cloud can be seasonal (including during some of the high season?!) as the crater has a microclimate - well worth checking your dates before you book a trip.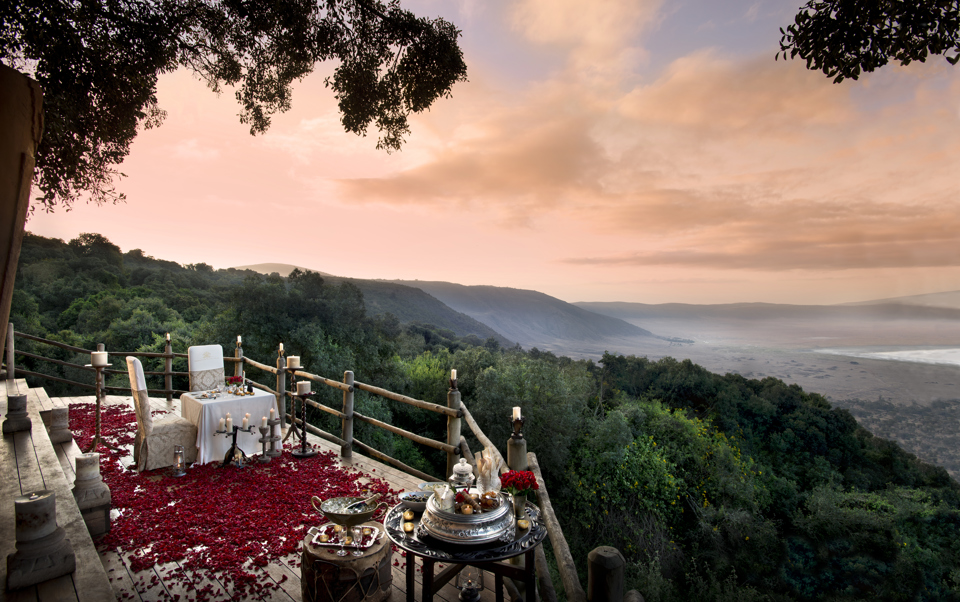 After two nights at Ngorongoro we flew into Central Serengeti to stay at Dunia Camp. The skies were clear and the views over the crater and then Serengeti plains were just incredible. Dunia is a completely different style of camp to Crater Lodge – chosen deliberately so we could get an authentic safari experience whilst not giving up all our creature comforts. The camp was under some renovation when we got there, and on our first night we realized just how immersed in nature we were, with hyena circling our canvas tent, calling out to each other in the dark.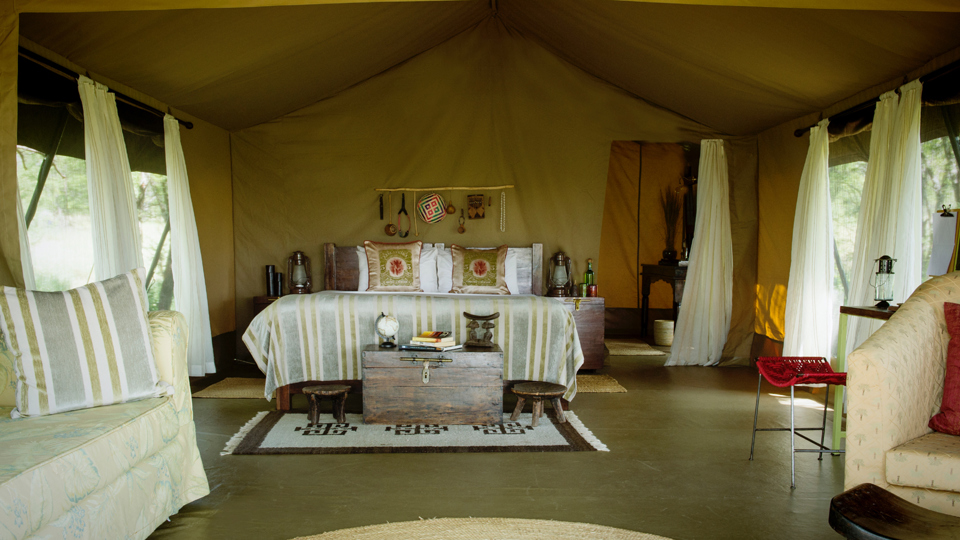 We were so lucky to have a private car for our three days. As a result we were able to make our own plans with our guide Hamza, top of the list was to see the migration – which had been particularly unpredictable this year. Although we missed the mega herds we did get surrounded by a couple of hundred thousand wildebeest, and watching them moving in columns stretching across the horizon was a spectacle worth the trip on its own.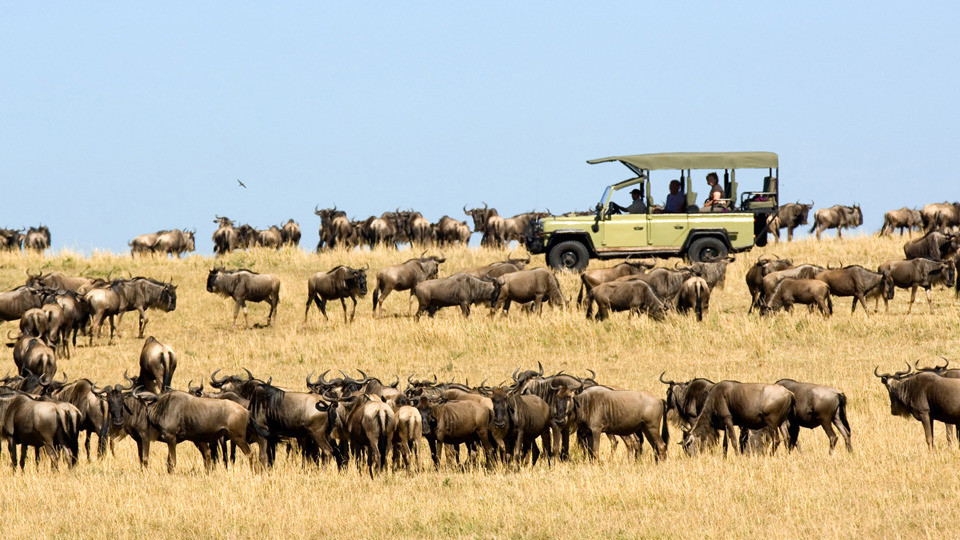 We also spent a day searching for cheetah, which successfully ended in a sighting of a mother and her cubs not far from our car in the short grass of the Namiri plains. We spent most of our time away from the busier area around Seronera, and as a result it felt like we had the Serengeti to ourselves. One of the most memorable experiences was a private breakfast on Gong rock in the Moru Kopjes, with the most beautiful views in every direction, and not a landcruiser in sight.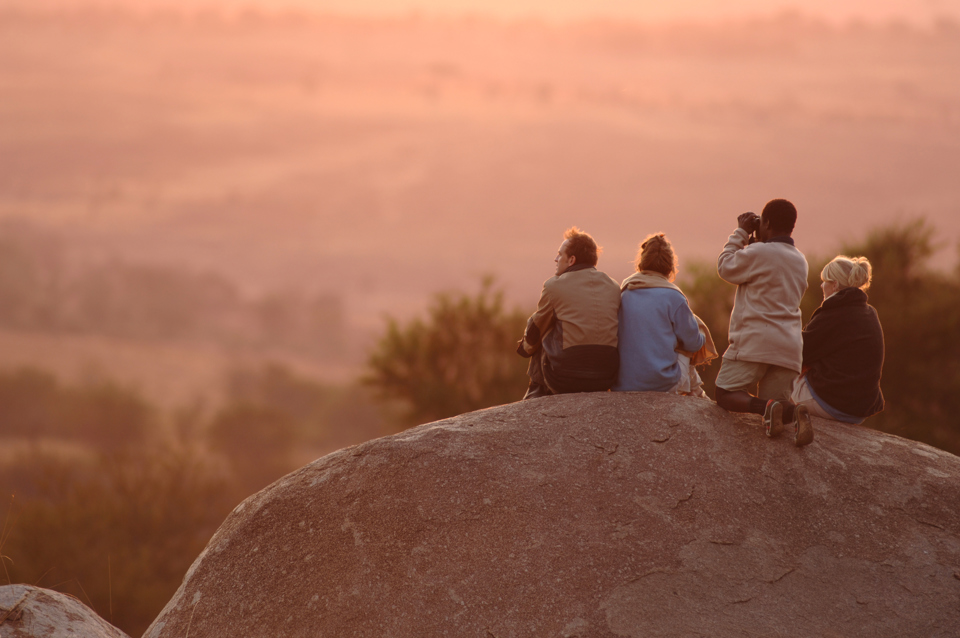 The private open sided safari vehicle was great, though I did have a moment when a massive male lion I hadn't seen walked past me, well within petting distance, almost touching me with his tail as he past. My new wife found it hysterical.
On our last night the camp manager organised a private dinner in the bush for us, which we were enjoying when buffalo strolled in to camp and decided to start grazing in the pitch black twenty metres from our table. Security kept shining torches at it to make sure it didn't get any closer to us, which certainly got the adrenaline pumping.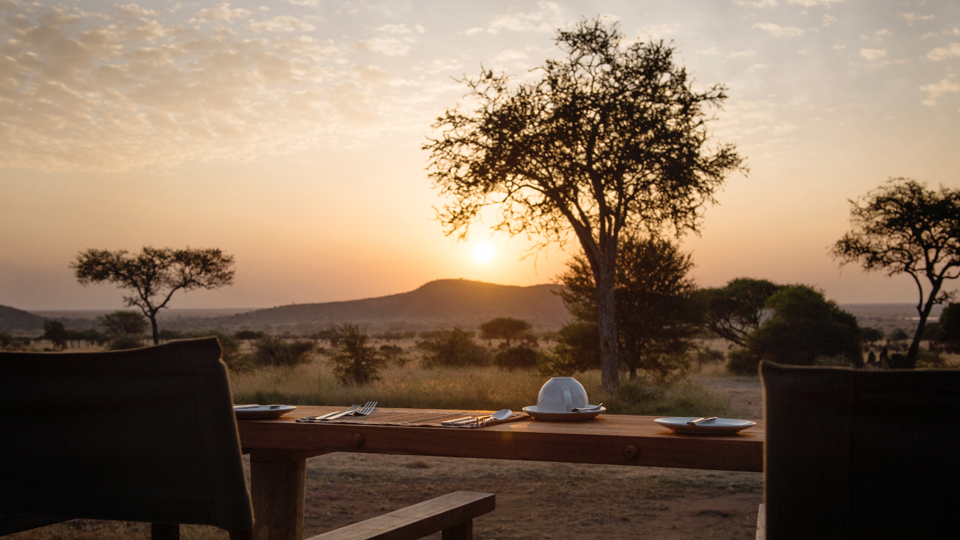 Our last stay in Tanzania was in the Western corridor of the Serengeti. Grumeti Tented Camp was well beyond our expectations, the location, the staff, the rooms, the hippo! It was definitely our favourite camp of the trip and hopefully one day we can go back. Owned by the same company as Crater lodge, it's not as big or decadent, but much more to our tastes - the tents have recently been refurbished and are stunning, looking out over a beautiful but noisy hippo pool. Sitting in the refreshing small swimming pool with a cold beer looking out at the other tubby mammals in the oxbow lake was slightly surreal.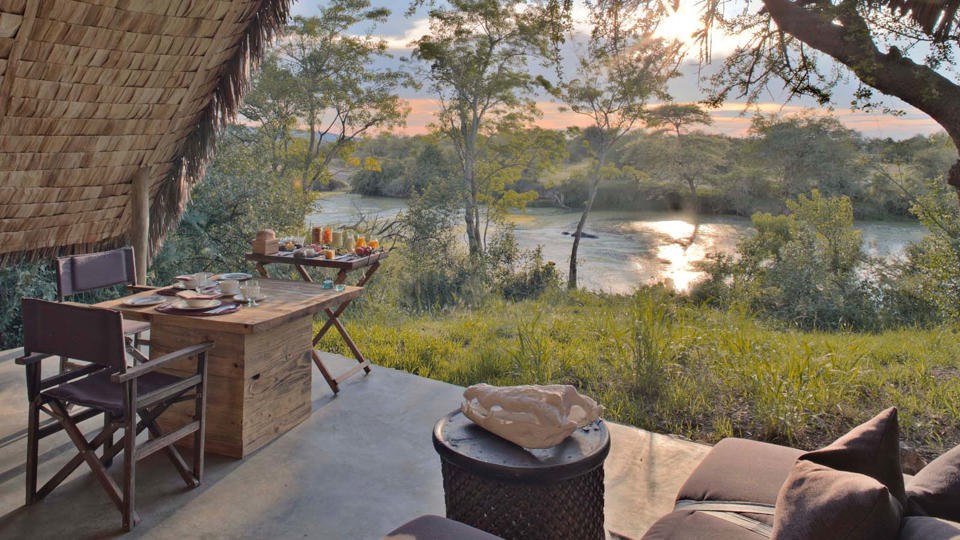 On our last night our butler, Reuben, organised a private dinner for us by lantern light; I almost welled up. They even had a resident hippo that walked past us through the camp on our last morning.... absolutely massive! The wildebeest hadn't ventured west yet but we were treated to huge migratory herds of zebra and topi.
Uganda
It's a very scenic flight to Bwindi Impenetrable Forest, home to half of the world's remaining mountain gorillas. Conservation of these incredible animals is so important given how little of their habitat is left and that they don't survive in captivity. We did two treks with the gorillas, on the first we walked up some steep densely forested hills, probably for five hours in total (there and back). When we reached them, they were sleeping and three had the tiniest babies, one only five days old, I didn't know gorillas came that small.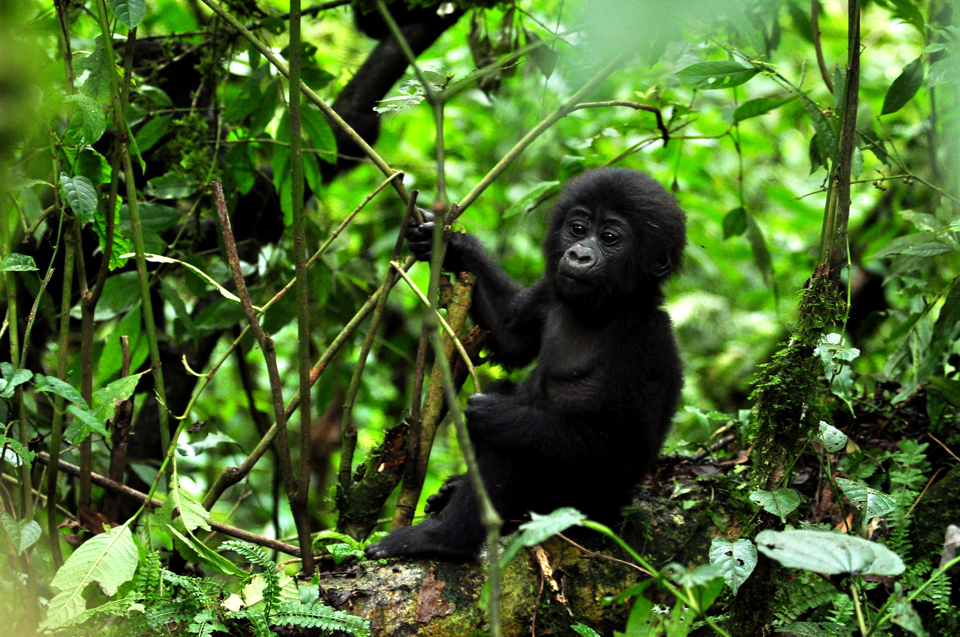 The silverback however was not small. He soon woke up and our guides all started grunting to reassure him. Eventually he decided he'd had enough sleep so stood to attention five feet in front of us, called out loudly, then pulled down a tree before moving on through the undergrowth. The other fourteen gorillas all followed him and so did we... Just amazing.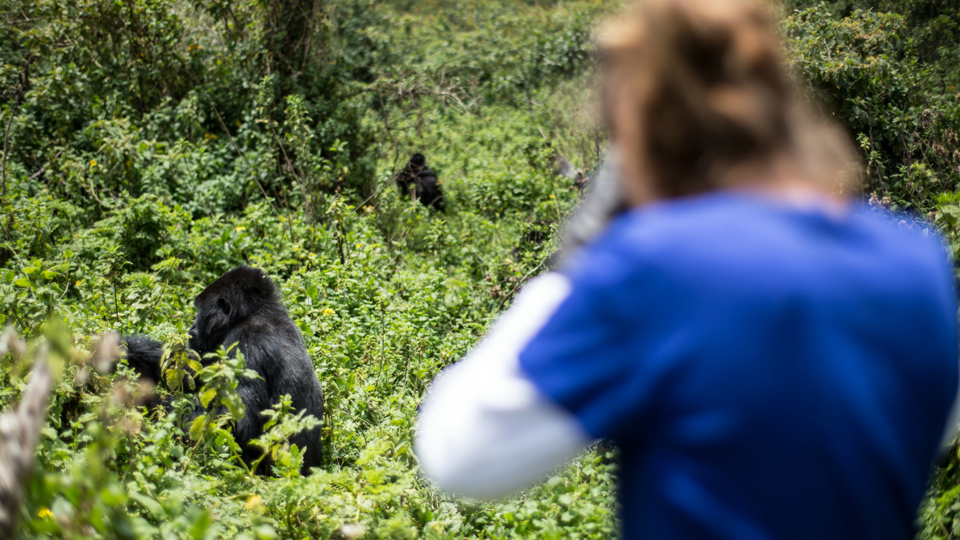 Our second trek to a different gorilla family was much flatter and less strenuous. When we arrived the entire group was up in the trees, a completely different experience. We waited for a short while and when they all came down one of the black back males decided he wanted to walk where my wife was standing and he must have passed within a few inches of her. Again we avoided any charging silverbacks and we escaped nature in one piece. Spending time with the gorillas was a real bucket list opportunity for both of us and being looked at with a sense of recognition by a baby gorilla is an unforgettable experience.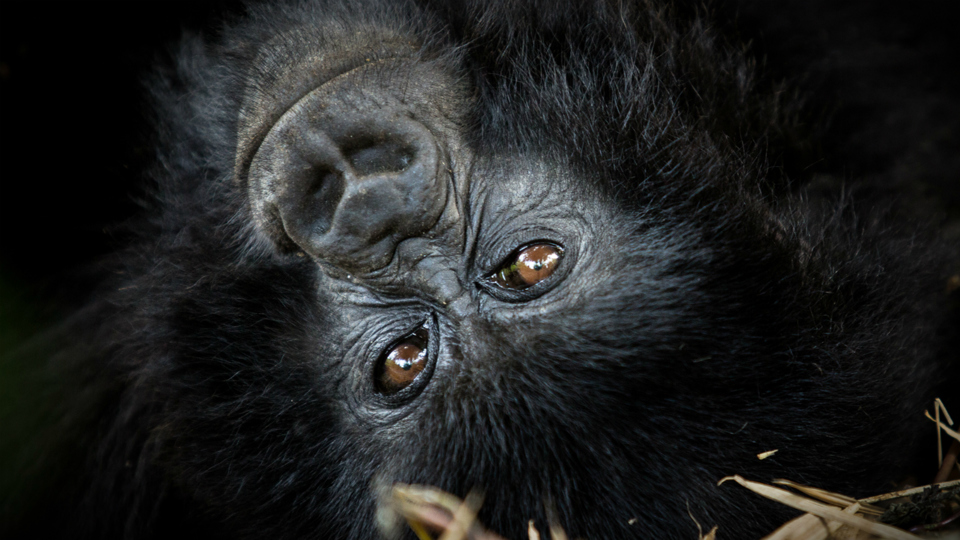 After the time with our gorilla cousins we spent a week on the beach in Mauritius which passed in the blink of the eye.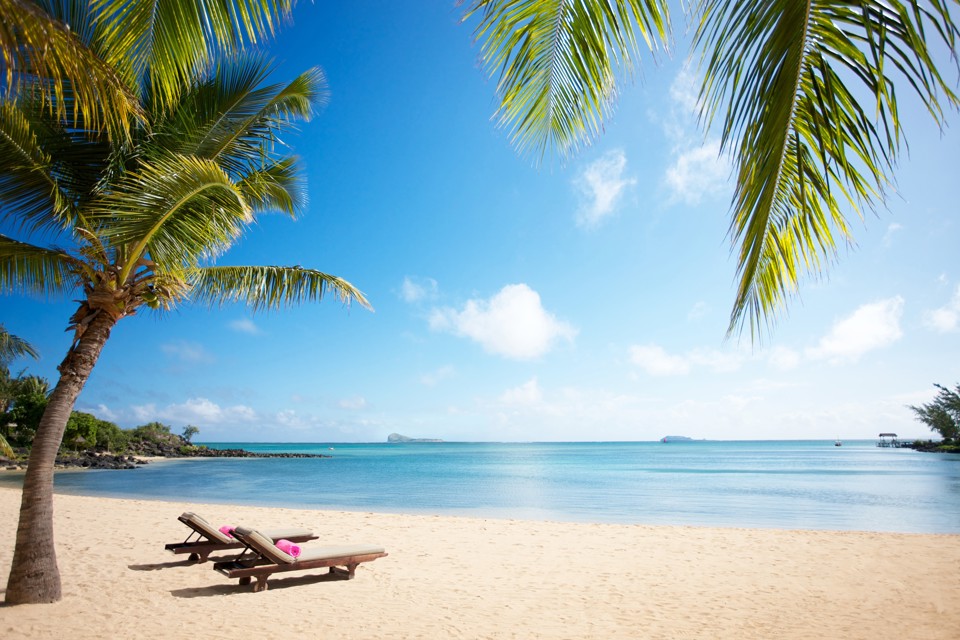 We had a lifetime of experiences in a few short weeks, and memories that we will laugh and smile about for years to come. We literally couldn't have been closer to nature. We've definitely been bitten by the bug and have been discussing where we'd go next in Africa, Zambia is certainly high on our list, or anywhere we might see wild dog, perhaps before all that a trip to Duba Plains to see the famous lion and buffalo. Julian can definitely expect our call, thank you for everything!
If you'd like more information on planning a safari to Tanzania or Uganda, feel free to call us on +44 (0)20 8547 2305 or send us an email at [email protected]