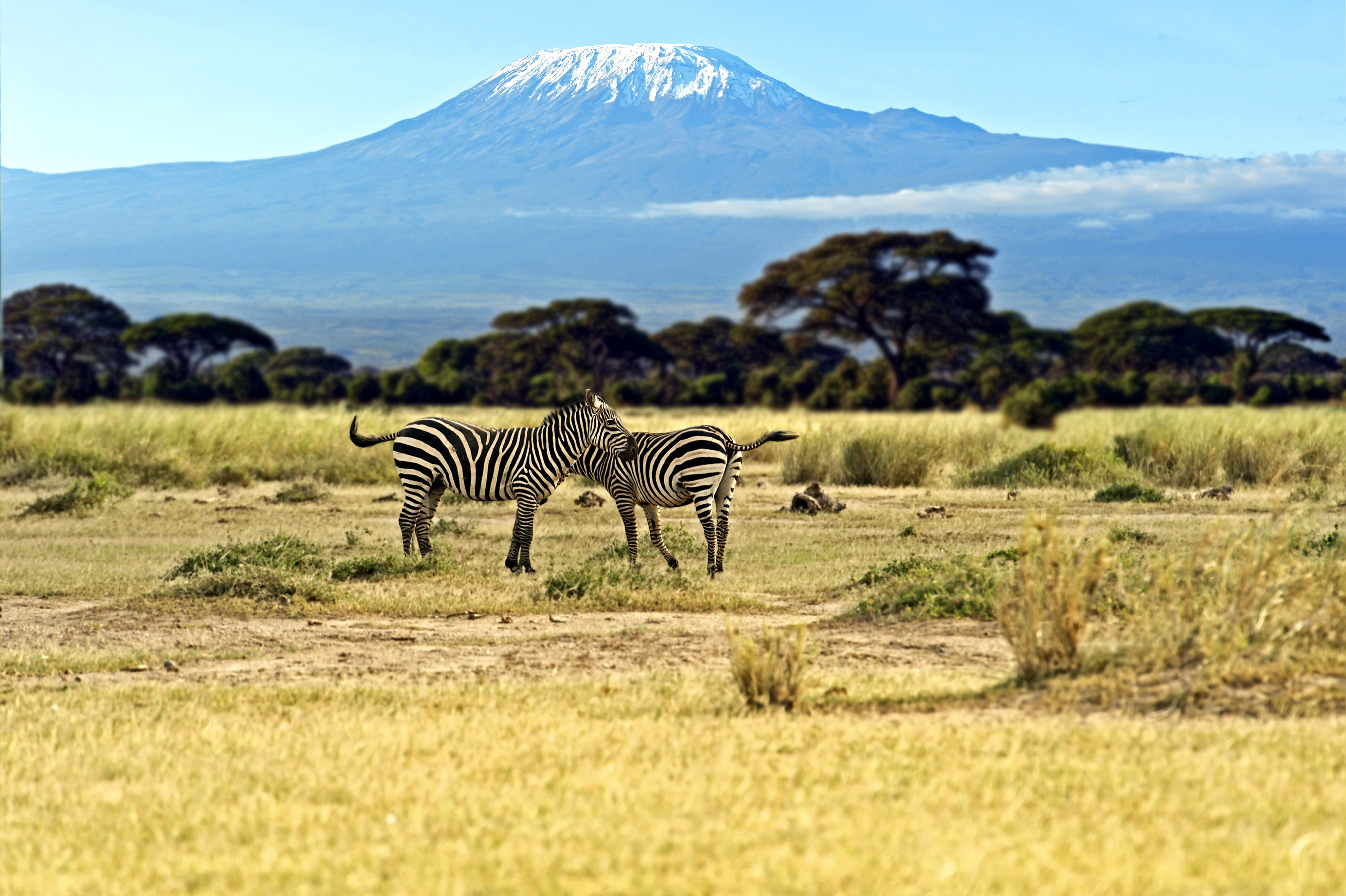 Kenya is home to a variety of landscapes and game-viewing areas, but only a select few of these provide a truly wild safari experience! For those keen to explore the wilder parts of Kenya, here is a guide to some of the country's off-the-beaten-track safari regions.
Amboseli and the Chyulu Hills
Amboseli is certainly one of the most picturesque game-viewing areas in Kenya. Offering magnificent encounters with large herds of elephant and a backdrop of neighbouring Mount Kilimanjaro, this really is a photographer's paradise!
Amboseli itself, however, is really rather busy – mass-market lower-cost trips mean safaris here often end up being exceptionally hectic. We use a couple of private reserves on the edge of the park, but for those wishing to get the very best out of the region we recommend leaving out Amboseli altogether. For sheer wilderness value, the Chyulu Hills are the place to visit – this is a truly wonderful area that's home to a couple of the continent's most interesting properties!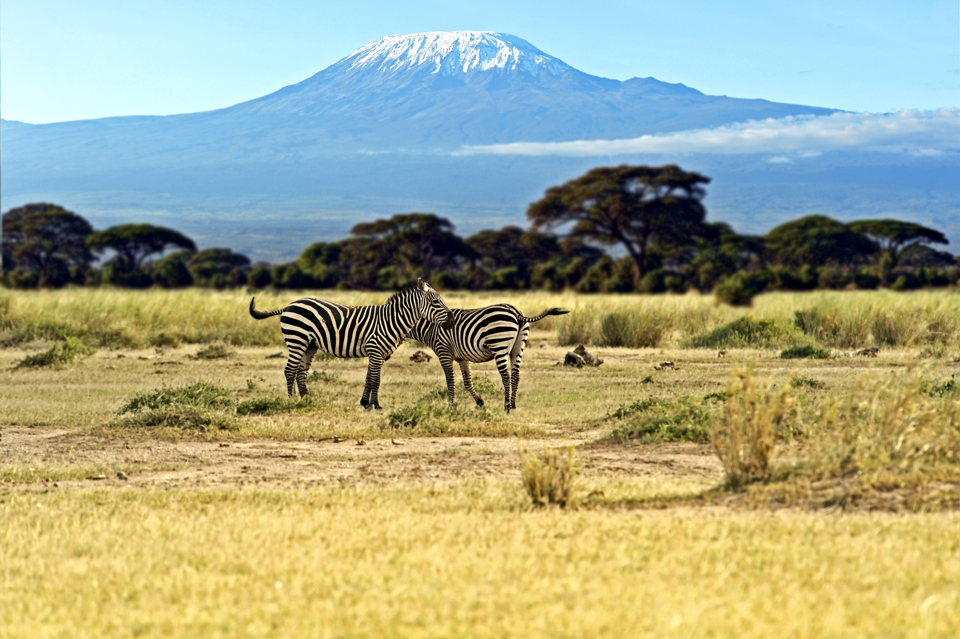 The Chyulus are not the big game-viewing area that Amboseli is, but there is plenty of appeal in their stunning landscapes, which very few people visit. Game densities may be significantly less here, but elephant herds including some massive old bulls are still found roaming the plains , whilst eland, zebra, giraffe, and the odd old buffalo bull are common sightings! Head off into the forests, however, and you will find a number of rangers, guarding a few wild black rhino. A very small number of guests will ever see these special creatures, but the fact that they are here, running wild and free – some of the last of their kind – is a testament in itself to just how special the Chyulus really are!
As for the properties in this area, at the top end of the market is Great Plains Conservation's fabulous Ol Donyo Lodge. The lodge was originally built by Richard Bonham who is still a co-owner and well known for his high-quality guiding and well respected as one of Africa's most famous guides. It speaks volumes about the quality of the Chyulus that he has chosen the region as his family home!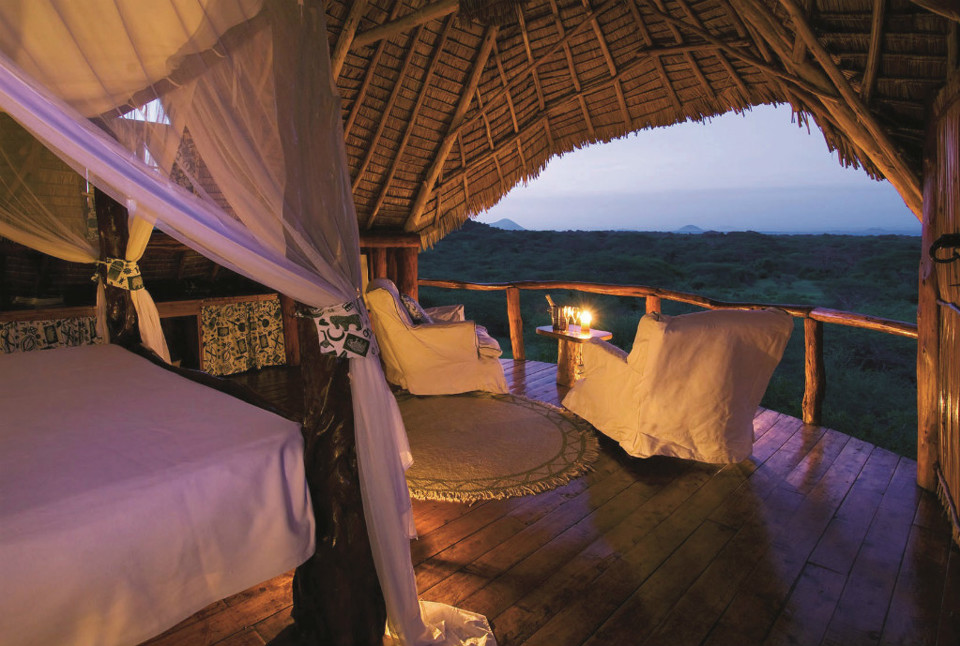 Slightly less expensive is the wonderful Campi ya Kanzi – this is an adventurous, atmospheric camp that offers a similar experience for quite a lot less money!
Meru
Meru is one of my favourites and is without doubt one of Kenya's least visited National Parks – which is one of its biggest perks! Previously home to George and Joy Adamson, the authors of Born Free, this park feels extremely historical. Its untouched wilderness contains a huge variety of both game and birdlife. The 13 rivers that run through the park create a spectacular contrast between arid landscapes filled with ancient baobabs and the lush riversides with large outcrops of doum palms. For those looking to explore Kenya's wild side, Meru is certainly the place to go!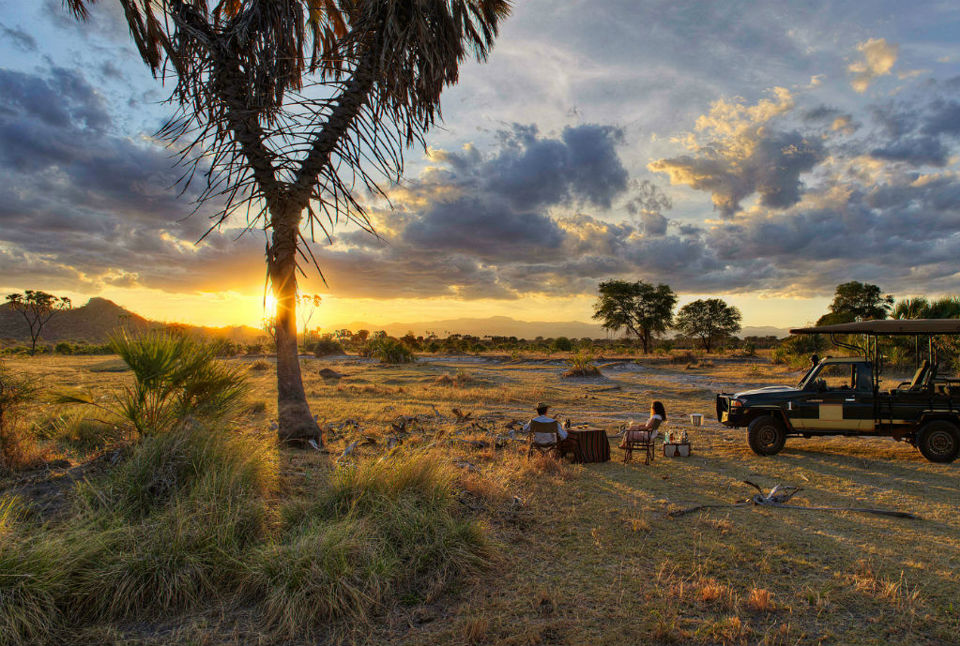 Two of my go-to properties in Meru are Offbeat Meru and Elsa's Kopje. Offbeat Meru is a classic tented camp located on the banks of the beautiful Bisanadi River. This camp is fabulous for adventurous souls and has tonnes of character, ideal for those looking for some time in the wild! For a more luxurious option, or if you are simply intrigued by the history of the Adamsons in Meru, Elsa's Kopje is a must-visit!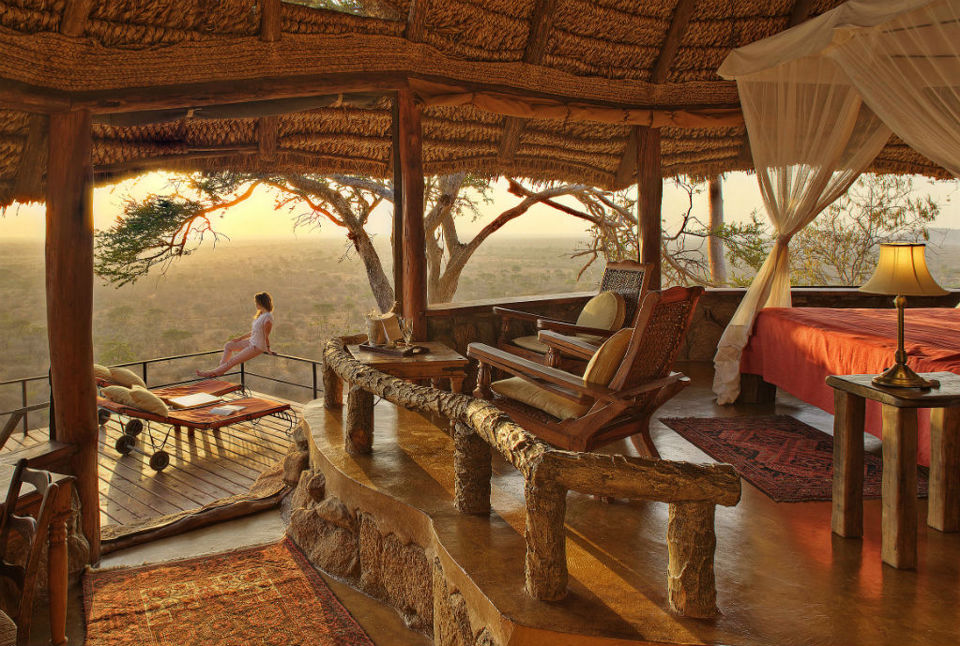 Lake Turkana
Lake Turkana, formerly known as Lake Rudolf, is located in Northern Kenya. The main draws to this untouched region are its breathtaking landscape and its remarkable history and culture. Renowned as a site of one of Richard Leakey's successful excavations, Turkana has a fascinating history for those intrigued by palaeontology! This is undoubtedly the wildest region in Kenya and a place that very few people visit. The reward for getting up here, however, is considerable – this is a scenically stunning region that is unlike anywhere else in Africa.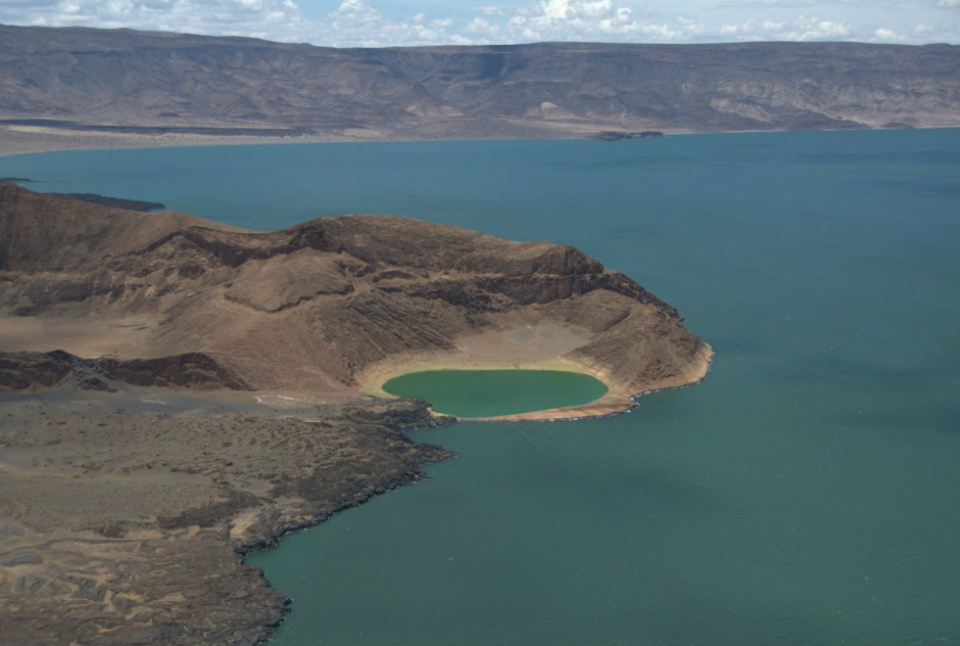 Turkana is a destination with not many lodge options – not only is it logistically tricky to run a place up here, it is also difficult to persuade potential clients to invest the time or costs involved in getting to the area! We offer a number of trips to Turkana, from private helicopter safaris – probably the most expensive trips we sell anywhere! – to fly camps on the lake shore. For a more standard 'lodge'-based safari to the region, Desert Rose is the place to stay. This lodge, run by the owner, is a wonderful property that offers the highest standards of accommodation in the area. Another property slightly farther afield yet well worth considering, is Sarara Camp, one of the great go-to camps for those looking to experience Kenya off the beaten track – and Turkana is only a short flight from the camp itself.
Laikipia
Laikipia is a large plateau, made up of a number of sizeable wildlife conservancies. Over the years, this region has increasingly been recognised as one of Kenya's best game-viewing areas and it has a particularly impressive population of rhino! If you are looking for an exclusive safari experience, these private conservancies are a great option and offer an insight into some of the most successful conservation stories!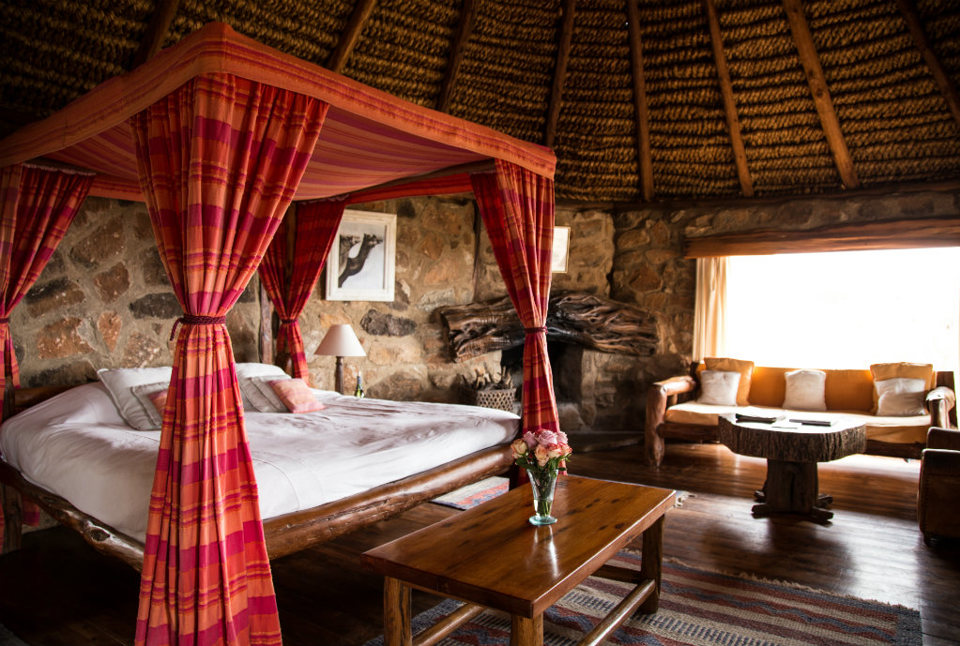 There is a good variety of properties in Laikipia. A couple of my favourites are Borana Lodge and Sosian. I have always been a massive fan of Borana Lodge – there is nothing that beats the location of this lodge and the exclusivity of Borana Wildlife Conservancy! For a more adventurous option, Sosian is excellent, offering guests the opportunity to get stuck into ranch life and see some of the less common species, such as wild dog.
Maasai Mara
The most popular game-viewing region in Kenya is the Maasai Mara, which attracts travellers from far and wide to appreciate its game-filled plains and majestic cats! For those hoping for a more exclusive Mara experience, the bordering Greater Mara Conservancies are perfect, providing a number of activities, such as walking and night drives, that are not permitted in the main reserve itself.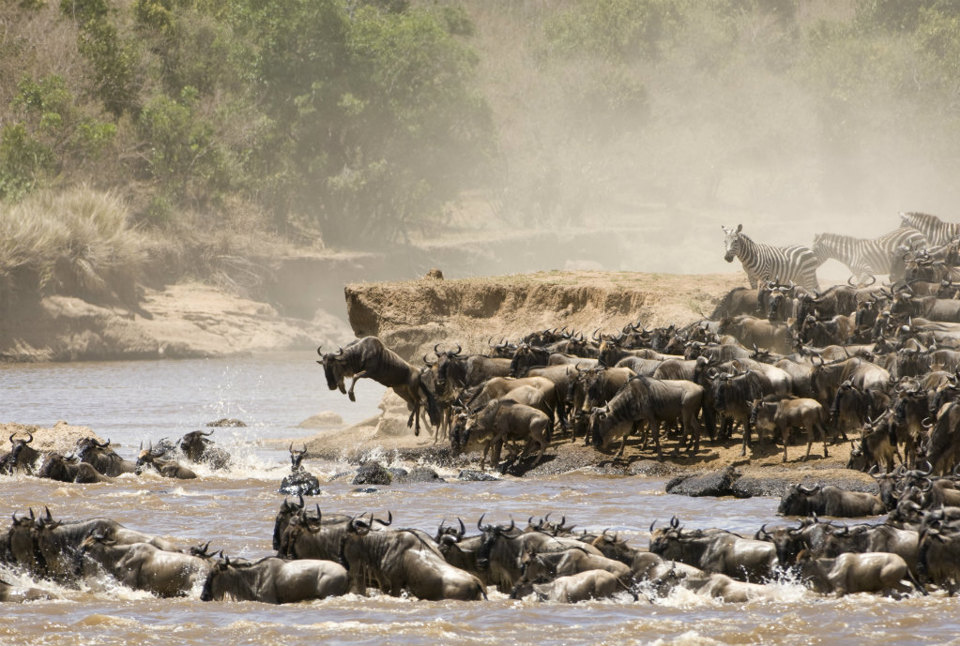 I would not usually recommend staying within the main reserve during high season in the Maasai Mara, but if you have your heart set on accommodation within the reserve itself a property well worth considering is Salas Camp. This camp boasts one of the best locations in the reserve, in the most exclusive region – a stay here is a great way to avoid the crowds!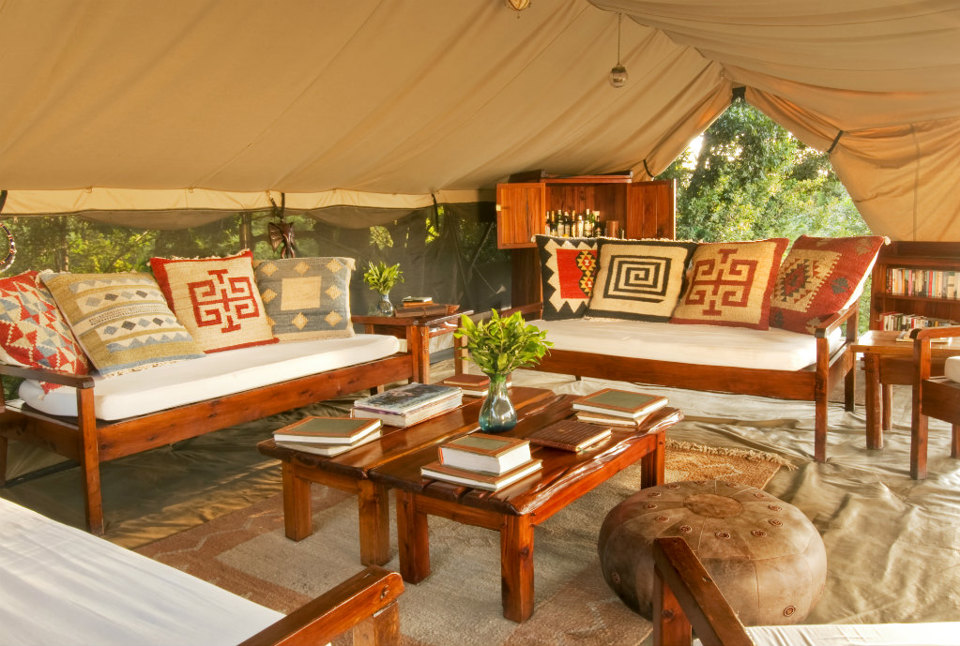 Two of my favourite properties in the Greater Mara Conservancies are Offbeat Mara and Serian the Original. Offbeat Mara is a charming tented camp situated in Mara North Conservancy. The camp offers an excellent all-round safari experience with a personal touch. For something a little more classic safari in style – and luxurious too! – I would suggest Serian the Original. There are some real perks to staying in this camp, including exclusive use of vehicle, a range of activities – and if you are looking for a little more adventure, I would highly recommend a night in 'The Nest', which is the camp's fully furnished tree house!
If any of the above has whetted your appetite for Wild Kenya, just get in touch with me and we can start planning your trip into the wilderness!