On my last educational trip I covered Namibia extensively, including two memorable nights at Hoanib Skeleton Coast Camp. That experience was certainly up with the best I've had in Africa, and I have been lucky enough to visit Tanzania, South Africa, Botswana, Zambia, and Kenya too. My stay at Hoanib started with one of the most striking flights that I have taken, over Damaraland's semi-desert, mountainous ecosystem. This region is simply spectacular, and it just puts into perspective how remote this camp is!
On arrival, we headed straight into camp. The property itself is one of Africa's finest, with the services to match. Having opened in 2014, this is a relatively new camp. It has just eight huge suites, one of which is a family suite. All have a modern design that allows air to flow through the room, keeping you cool throughout the heat of the day – which is really needed! Each room also has full-length windows through which you can observe stunning views, in addition to an outside veranda that's great for stargazing. The communal area consists of a dining room, inside and outside lounges, a bar, and a swimming pool.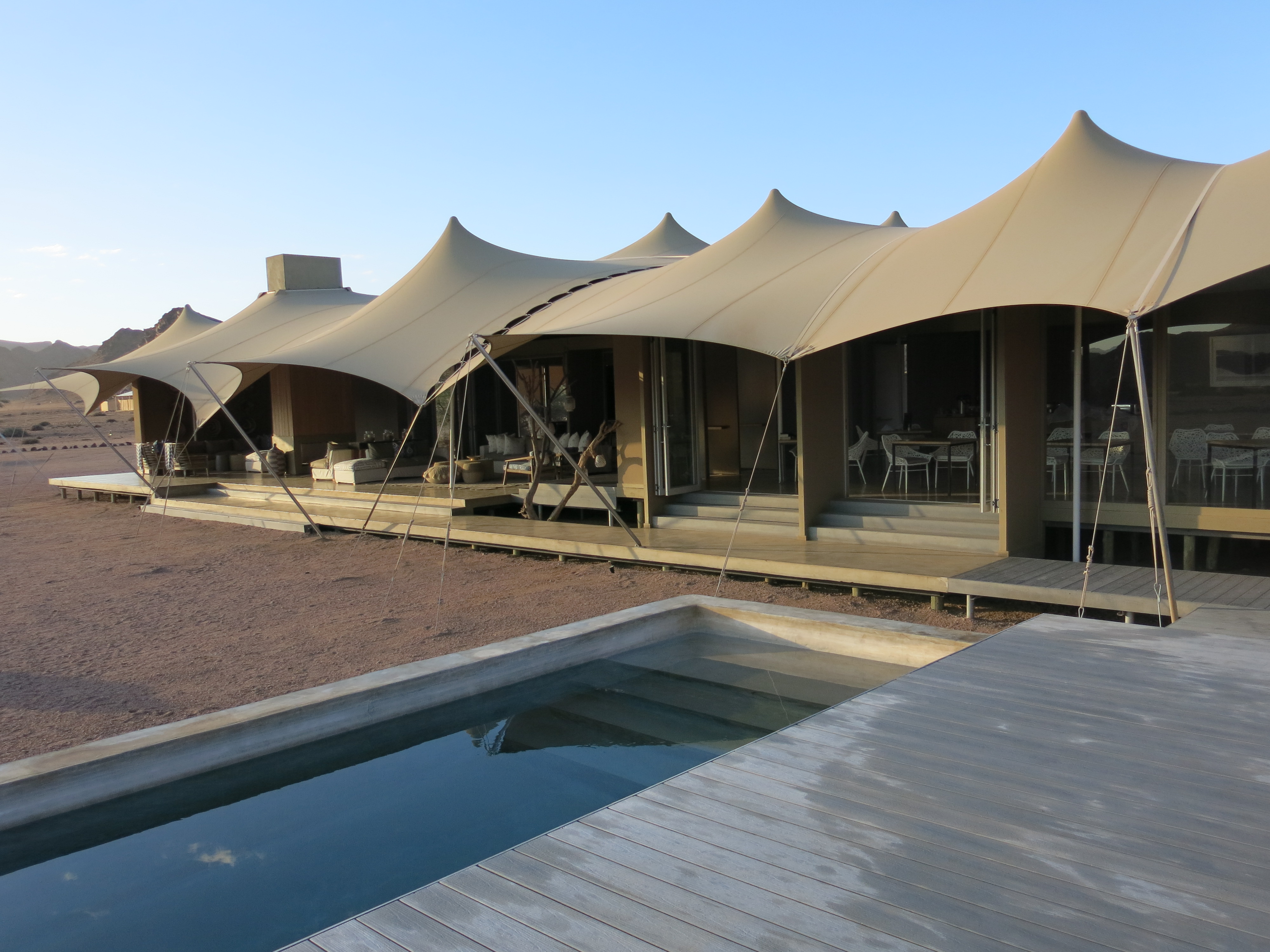 The property really is stunning, but what makes it particularly special and unique are the activities it has on offer! These include morning and afternoon scenic or game drives. The drives focus primarily on the Hoanib river, which attracts a decent amount of desert-adapted elephant, lion, and giraffe along with plains game such as springbok, gemsbok, and Hartmann's mountain zebra. If you're lucky, you might also see the elusive brown hyena.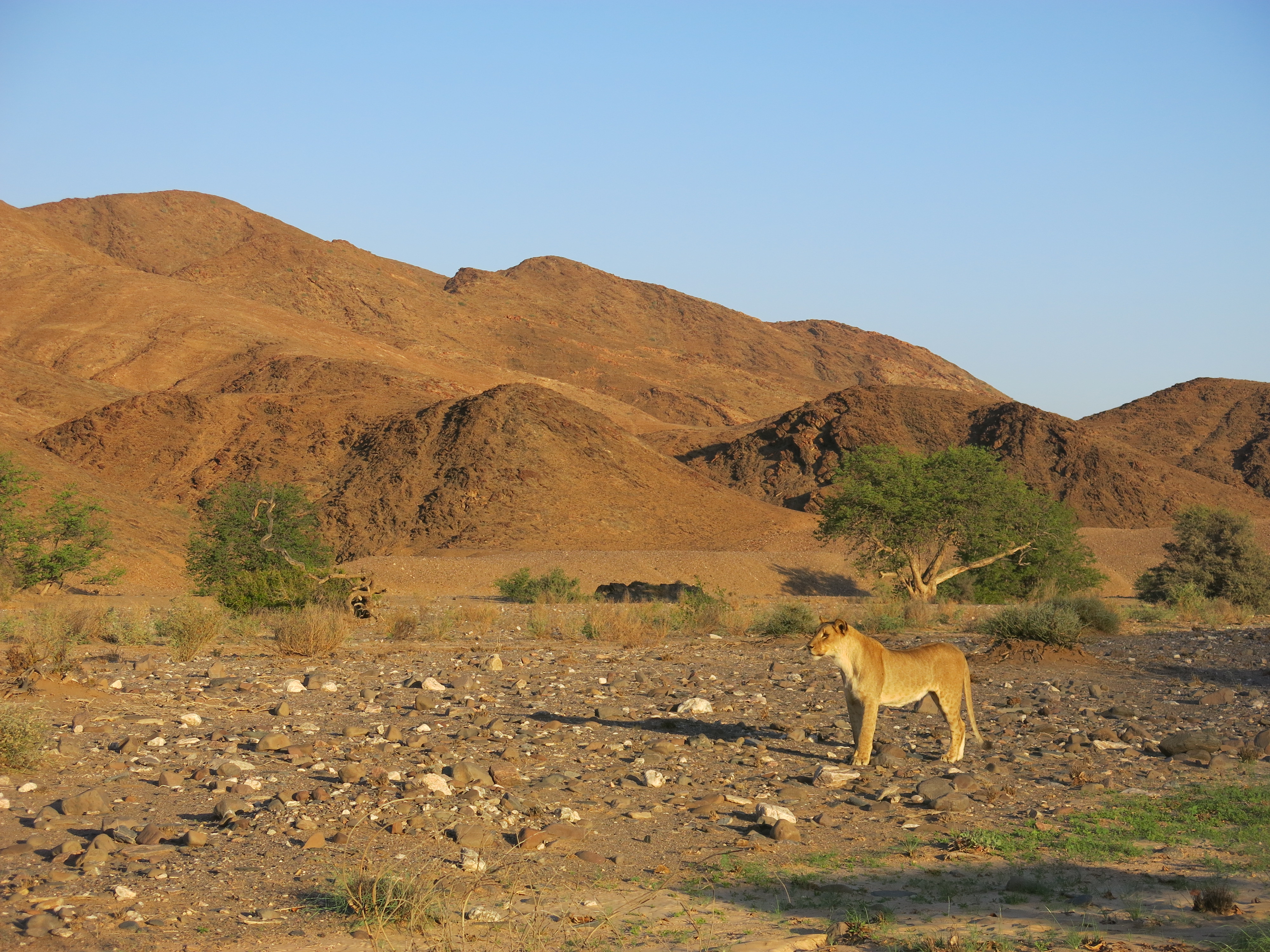 The camp also offers the exciting opportunity to interact with wildlife researchers. The Hoanib Research Centre is situated near the communal areas of the camp and focuses especially on the vital work conducted by Dr Philip Stander. It really is worth spending an afternoon here, to find out what the centre is doing and hoping to achieve.
However, the highlight during a stay of three days is the full-day excursion to the Skeleton Coast. The day normally starts with an incredible drive down the Hoanib river (approximately 4 hours), and you'll have opportunities to see the region's desert-adapted animals before you reach the typically dried-up floodplains. You then tend to head to the dune fields – these may not be as large of those at Sossusvlei, but they are still vast, and just as much fun to run and drive up. And the best thing about these dunes is that there's no one else there – you are literally in the middle of nowhere by yourself.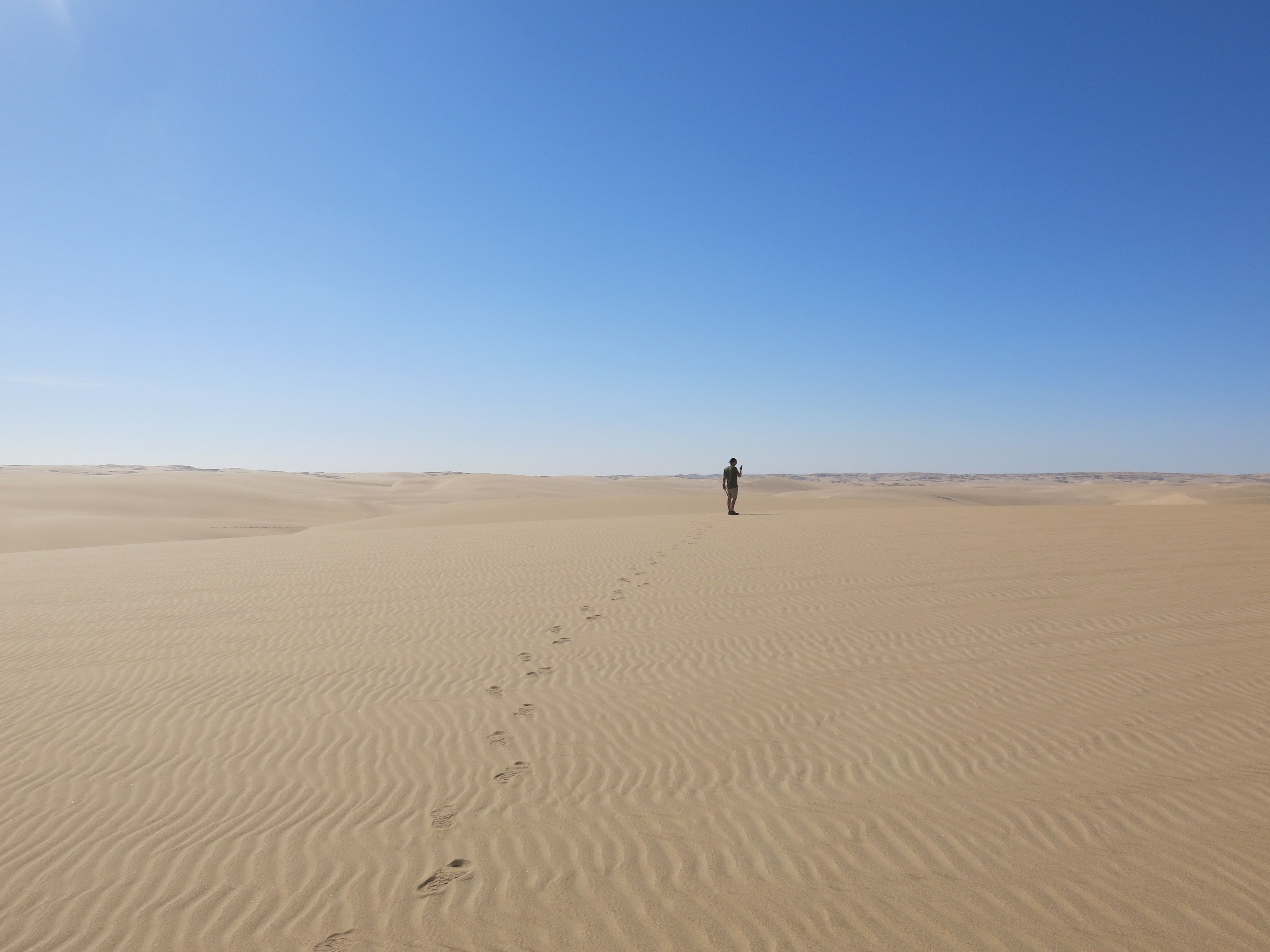 After visiting the dune fields there's a short drive to the Klein Oasis, which offers fascinating respite from the dry surrounds of the desert as well as the chance to see three male lion brothers quenching their thirst, as well as other wildlife including plenty of birdlife. Next, you head to the Skeleton Coast itself, which features a stunning rocky coastline and a number of shipwrecks you can explore. It is also home to approximately 100,000 Cape fur seals – if you can get over the smell, this is an incredible spectacle, especially if you are lucky enough to see some hungry brown hyena too!
Following a picnic lunch on the coast, you take one of the most beautiful scenic flights back to the camp (approximately 15 minutes) along the route of the Hoanib river, giving you a completely different perspective of the area.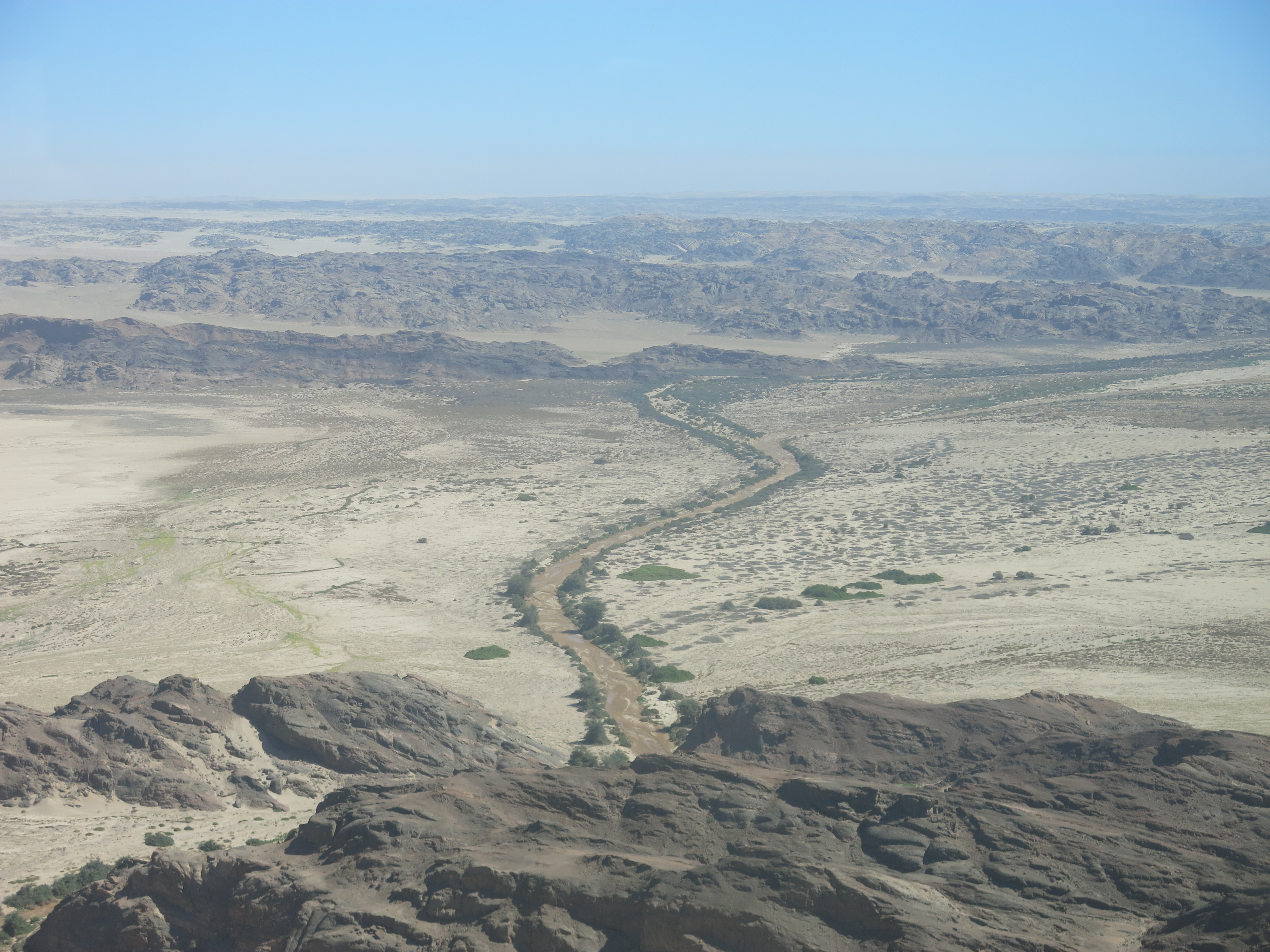 This day out really was one of the most unique experiences I have had in Africa, and the camp is very special not only for its accommodation and service but also in terms of its setting and the activities it offers. It is simply one of Africa's top properties, and if you are looking for the best of Namibia it has to be included in your trip!

If you'd like more information on planning a safari to Namibia, feel free to call us on +44 (0)20 8547 2305 or send us an email at [email protected]