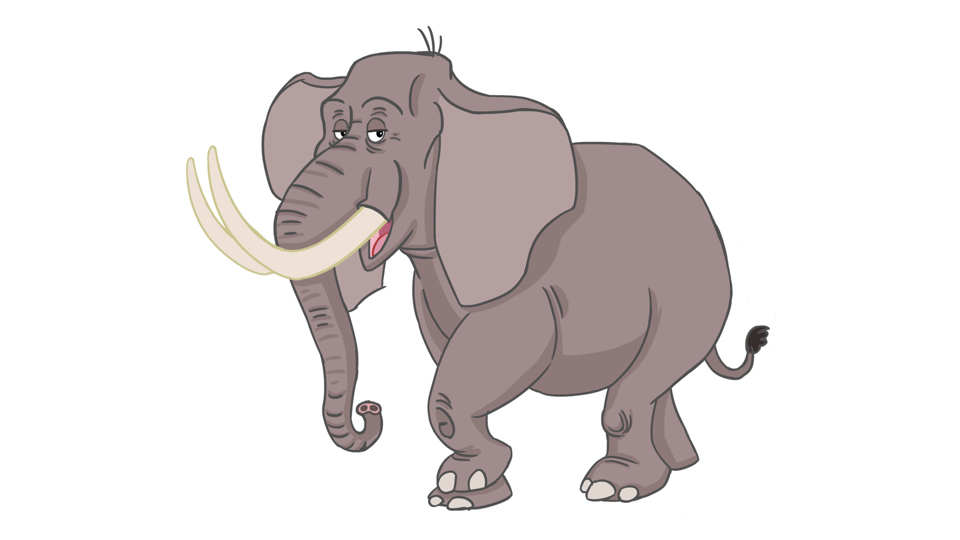 "Mhoro shamwari", dear children. By that, I mean "hello friend" in Shona! My name is Elimu and I am an African elephant. I live in a national park that is close to the largest waterfall in the whole wide world! The waterfall is called Victoria Falls and my home is Victoria Falls National Park. Hurrah!
Last year, I was in the national park splashing about in the river, which is known as the River Zambezi. This is where I met my good friends Zeb and Oki! They had just enjoyed a safari in the neighbouring country of Zambia and they were standing on the river bank, looking for someone to show them around Zimbabwe. I was delighted to help!
Now Zeb has asked me to tell you a little bit about our travels around Zimbabwe. So I'm going to talk about the areas we explored. And after that, there's a puzzle and a colouring sheet for you to enjoy!
We began in Victoria Falls. As I have mentioned, this is the world's largest waterfall! It really is a spectacular sight. If you look at the picture at the top of the page, you can see the water falling down the cliffs and splashing on the rocks below. Splish! Splash!
I'm sure you're wondering what Zeb, Oki, and I are doing in the picture. We are flying in a microlight! It was a bit of a squash to get everyone in, but we had super views.
The microlights take off from Zambia, so we had to pop across the border to take our flight. However, there are lots of things to do around Victoria Falls in Zimbabwe too! For example, you can take fascinating tours, exciting tram rides, scenic river cruises, and thrilling slides over the river! The area is excellent for safari activities as well. You can go on game drives in Victoria Falls National Park, to see lion, rhino, buffalo, hippos, crocodiles, and many antelope species. You can also see elephants, just like me!
Well, after all these activities, Zeb, Oki, and I were rather tired, so we went to a little place called Stanley's Terrace for tea. Here's Oki, tucking into a snack!