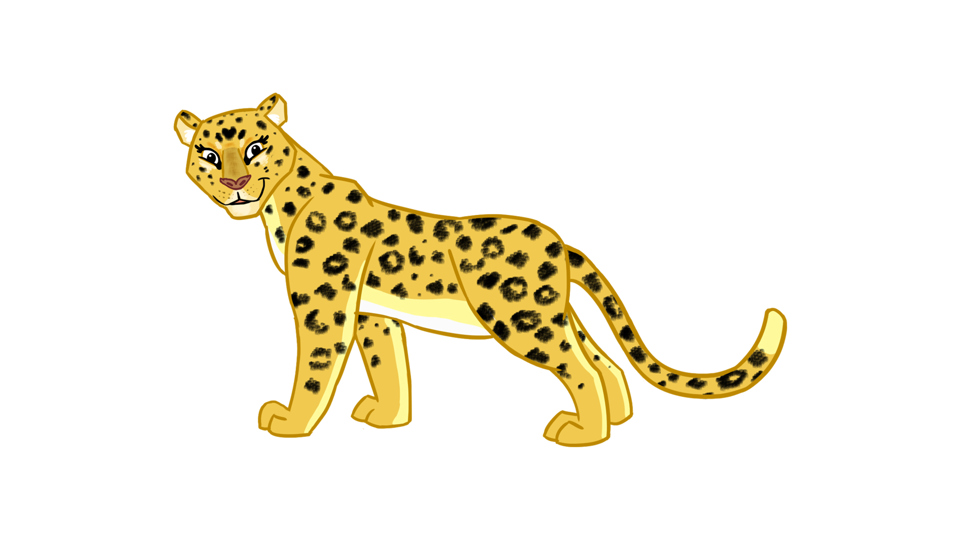 "Shani" (hello in Bemba), kids! I'm Leila, a lady leopard from Zambia.
Last year, I met Zeb Zebra and Oki Oxpecker, while they were on safari in Zambia. They asked me to show them around the country, and now Zeb has suggested that I write about my favourite areas for you! I love talking about Zambia, so I'm happy to do this. I hope you enjoy reading my blog.
Unlike a lot of other countries where you can go on safari, Zambia offers you a really wild holiday! There are far fewer visitors and the camps where you can stay are very remote, so the experience is all about the wildlife. Zambia is the perfect place for adventurous families! You can even visit Victoria Falls, perhaps before or after your time on safari. Victoria Falls is the world's largest waterfall!
Zeb and Oki certainly enjoyed the wild feel of the country, once Zeb had stopped worrying that I was going to eat him! (I explained that I don't like the taste of zebra, and then we got on really well.)
We started our trip in South Luangwa National Park. The South Luangwa really is beautiful. It has grasslands, woodlands, and a lovely river, called the River Luangwa. The river is full during the months of the wet season, but during the dry season we leopards and other wildlife have to try hard to find water. You might see a lot of us around a single pool, if you come to the park at this time.
The wildlife here includes four of the group of animals known as the "Big Five". These are lion, rhino, leopard, elephant, and buffalo. The only one missing is rhino! There are lots of other animals, such as hyena, jackal, giraffe, wildebeest, zebra, and wild dog. Zeb was thrilled when we came across three wild dogs in the South Luangwa – he hadn't seen wild dogs before!