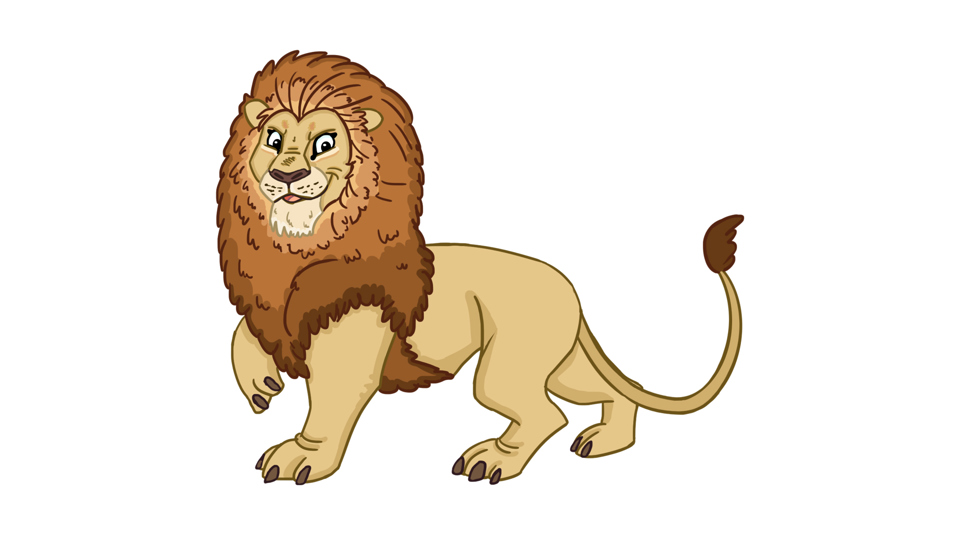 Sawubona (that's "hello" in isiZulu), welkom ("welcome" in Afrikaans), and nice to meet you, children! I'm Lencho the lion, from the Rainbow Nation, South Africa.
I live in Kruger National Park, and until last year I hadn't travelled very far from my family. But one day Zeb Zebra and Oki Oxpecker came to the Kruger, looking for someone to join them on a trip around South Africa. I put up a paw and shouted, "ME!"
At first, Zeb was worried I would eat him up! However, once I'd explained he was far too skinny to make a good meal, he calmed down and we began to plan our trip.
We started in my homeland. The Kruger is in the north-east of South Africa, close to the border with Mozambique. And it's enormous! It is almost as big as a country called Wales, in the UK!
The Kruger has lots of plains and woodlands. There are two rivers – the Limpopo and the Crocodile. As you might expect, the Crocodile river is full of crocodiles!
Other wildlife you can look out for on game drives includes lion, rhino, leopard, elephant, and buffalo, known together as the Big Five. Zeb was pleased to see plenty of zebra, while Oki waved happily at all the birds in the park. She particularly liked this chap, a Bennett's woodpecker, who is wearing a bright red hat!