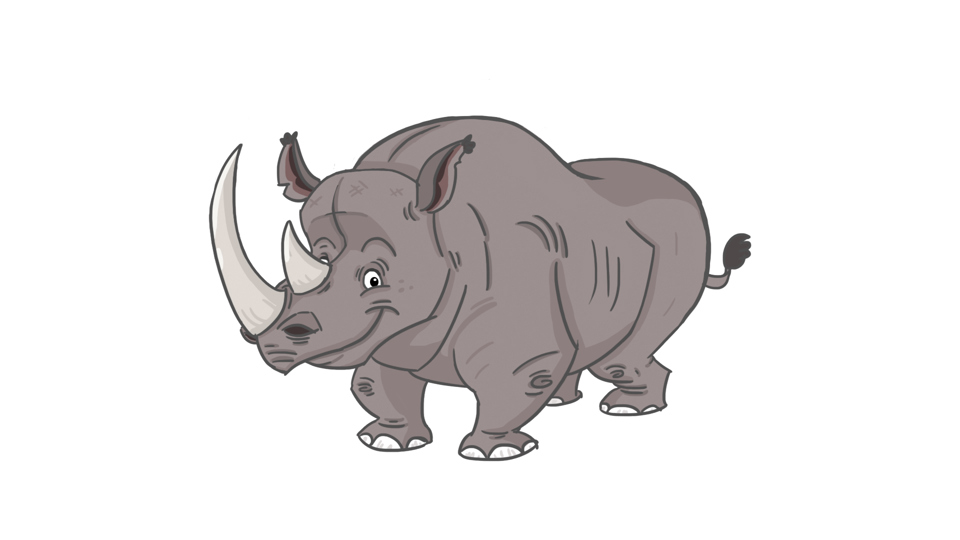 Wa lalapo, kids. That means "Good day" in a language called Oshiwambo! Howzit? My name's Rudo and I'm a rhino from Namibia, otherwise known as the coolest country in the world!
Usually I spend all my time in a place called Etosha National Park. All my friends live here. It's great!
But last year, a zebra with a yellow stripe in his hair turned up in the park. And with him, there was a little lady oxpecker. The zebra dude said his name was Zeb, and that he and Oki Oxpecker were looking for someone to come with them on safari all around Namibia. For some reason, he asked me!
I thought about it, but not for long. The truth is, although I love my park, I've always wondered what else there is to see in my country. So I said a firm "YES!" and Zeb said, "Aces!" Little Lady Oki flew onto my head and did a dance.
We started in Etosha, then we made our way to three other areas. Now Zeb has asked me to write a few things about our safari. After I've done this, below, there's a puzzle and a colouring sheet! And there are Five Fun Facts about me and my rhino friends.
Zeb and Oki loved Etosha. There's so much wildlife here! If you take a look at the top of this page, you'll see us all on a game drive together. There's a couple of my rhino friends crossing the road, and in the background there are more rhino, zebra, wildebeest, giraffe, gazelles, and ostrich!
Etosha has elephant too, and lots of meat-eaters – lion, leopard, cheetah, hyenas, and wild dog. And what is really special about the park is that it has roads like the one in the picture all the way through it. This means that visitors can drive themselves! You can choose where to explore and when to stop to look at the wildlife.
Little Lady Oki asked me to stop when she thought she saw an owl! This was a ginger dude called a Pel's fishing owl. He was roosting on a tree branch in the south of the park. When he heard us, he opened his eyes, called "Hellooo!" to us, then went back to sleep. Cool!